18 Nov 2021
Rochdale Hornets welcome Wales international Cobi Green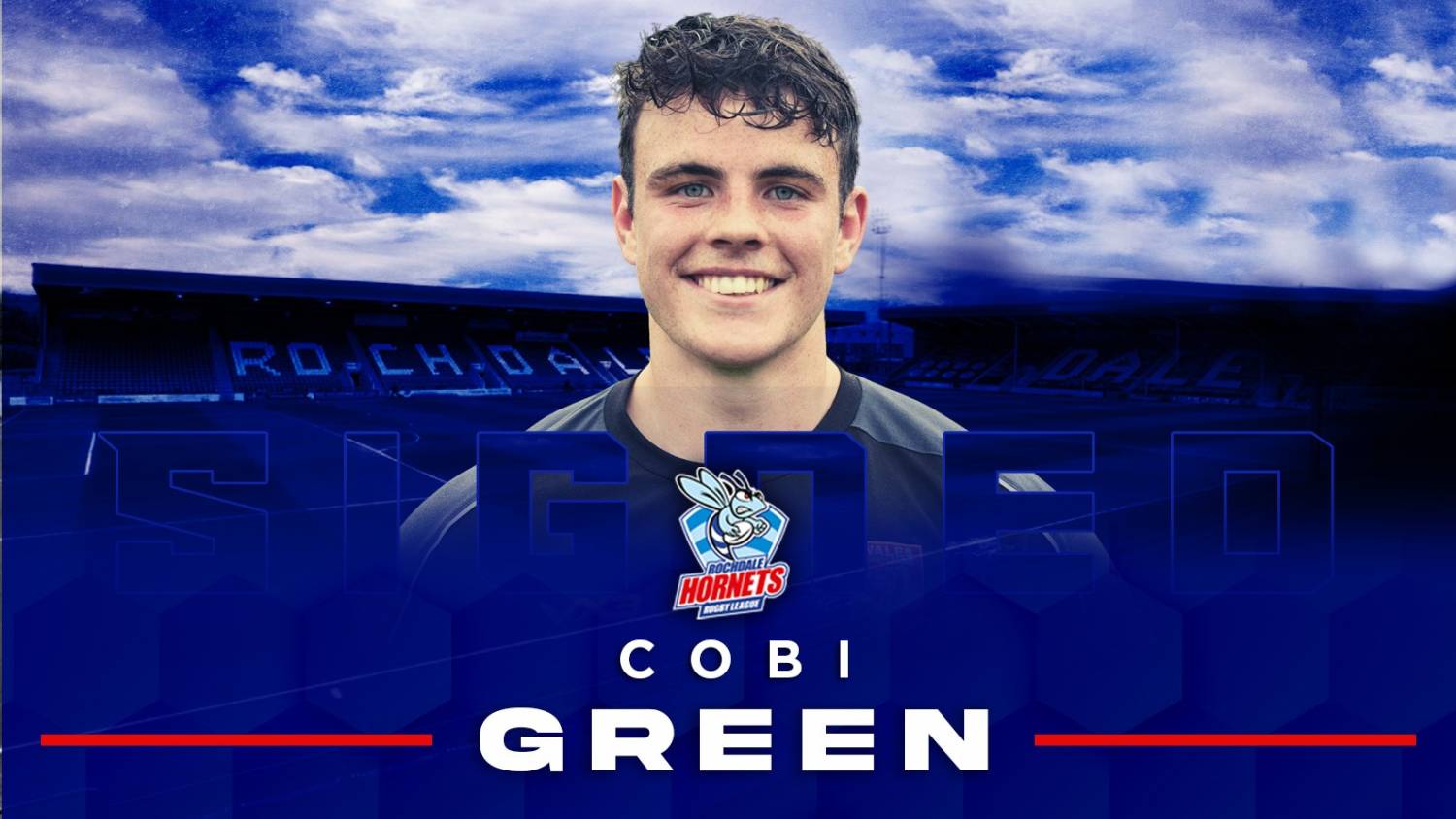 Rochdale Hornets is delighted to welcome latest signing Cobi Green to the club for the 2022 Betfred League 1 campaign.
Green, 22, represented Wales at the Rugby League World Cup 9s. He has also been with Bradford Bulls. Coventry Bears and most recently, Swinton Lions.
"Firstly, I'd like to thank my agent Keiron at aspire agency and would like to thank Matt and Andy for giving me the opportunity to come to the club," he said.
"I'm really looking forward to the season ahead and showing what I'm capable of
"I can't wait to get stuck in with the boys."
On the latest addition, the second in two days following the signing of Louis Singleton, head coach Matt Calland added: "Cobi is an exciting talent that comes into our squad.
"He has represented Wales in the World 9s and he's young and ambitious.
"He has a very good skill set and can take the line on. He fits the bill for the style of rugby that we want to play."
On the signing, Chairman Andy Mazey added: "I'm delighted to bring Wales international Cobi Green to Rochdale Hornets.
"Cobi proudly represented his country in the 2019 World 9s in Sydney alongside our own Gavin Bennion and is very highly rated, so we are happy to have pulled this one off.
"I'm pretty sure he will develop further under Matt's stewardship and I look forward to seeing him in our shirt as I'm sure our supporters will be. Welcome Cobi."
Squad announced so far: Fairclough, Bennion, Chase, Baker, Brearley, Tyrer, Fowden, Davies, McNally, Nixon, Forster, Aspey, Sheridan, Connaughton, Calland, Whur, Singleton, Green.
To sponsor Cobi Green in 2022, contact Steve.kerr@hornetsrugbyleague.com.
Join us in 2022 with a season ticket for just £135 Adults, £110 Concessions, £20 Students and Juniors free.