All Hornets is an all new Rochdale Hornets supporters club that will support the club through squad builder, events and fundraising.
Annual membership costs just £18.71 for adults and £9.95 for juniors. Plus donate a minimum of £5 per month to a Squad Builder scheme to aid Matt Calland in strengthening his squad.
Members will receive the following + we'll be adding to these benefits throughout the year!
Official supporters club pin badge
Membership card
Squad builder prizes
Club discounts
Partner discounts
To make a payment please set up a Standing Order. SC. 09-01-54 Acc. 01714489 All Hornets Supporters Association.
If you have any problems with this page please contact allhorentsrochdale@gmail.com
Thank you!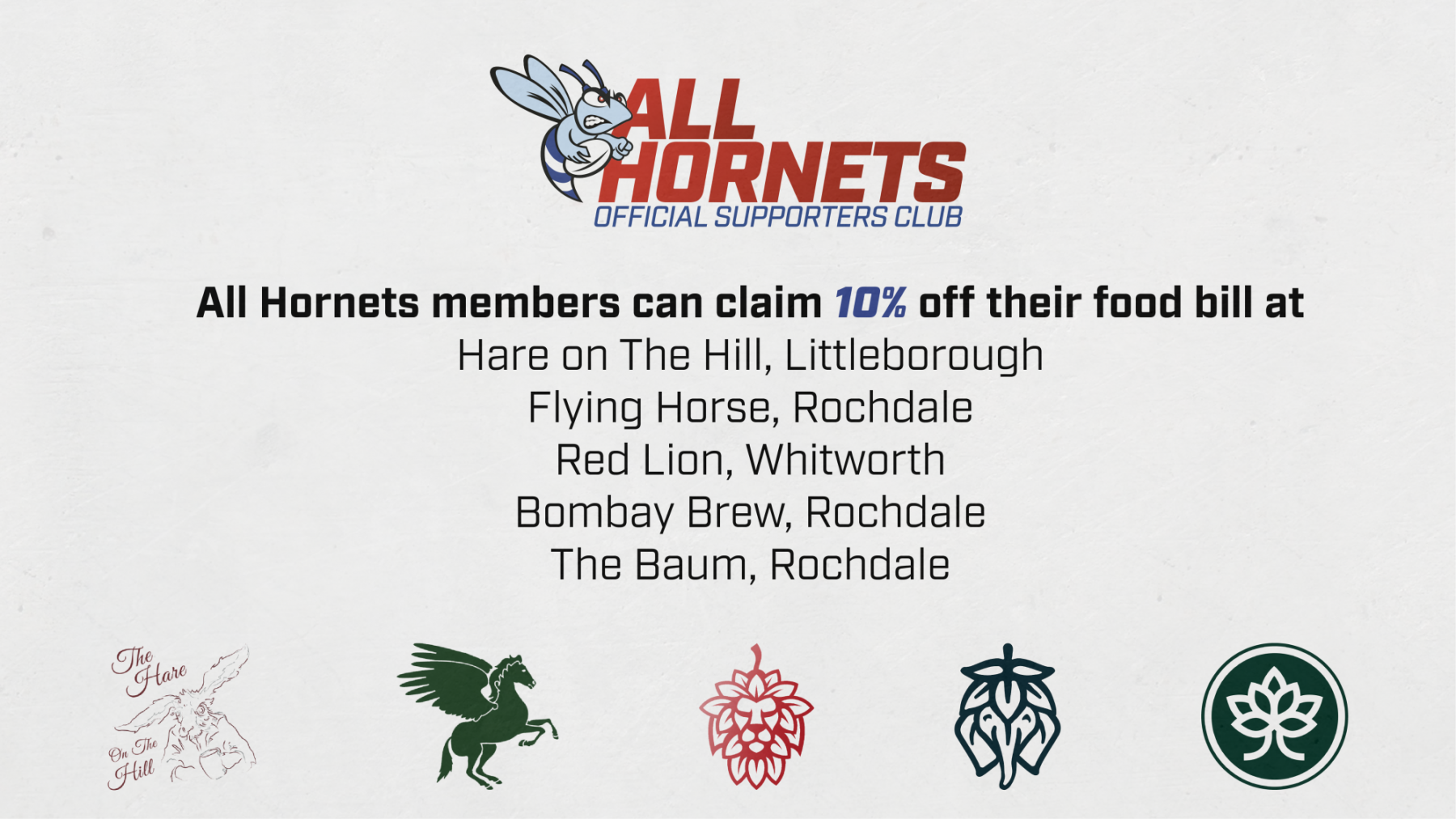 Our great friends at Quirky Catering Co. have announced a 10% discount across five of their sites with an All Hornets membership.
All Hornets members can claim 10% off their food bill at:
The Hare on The Hill, Littleborough
Flying Horse Hotel, Rochdale
The Baum, Rochdale
Bombay Brew, Rochdale
Red Lion, Whitworth