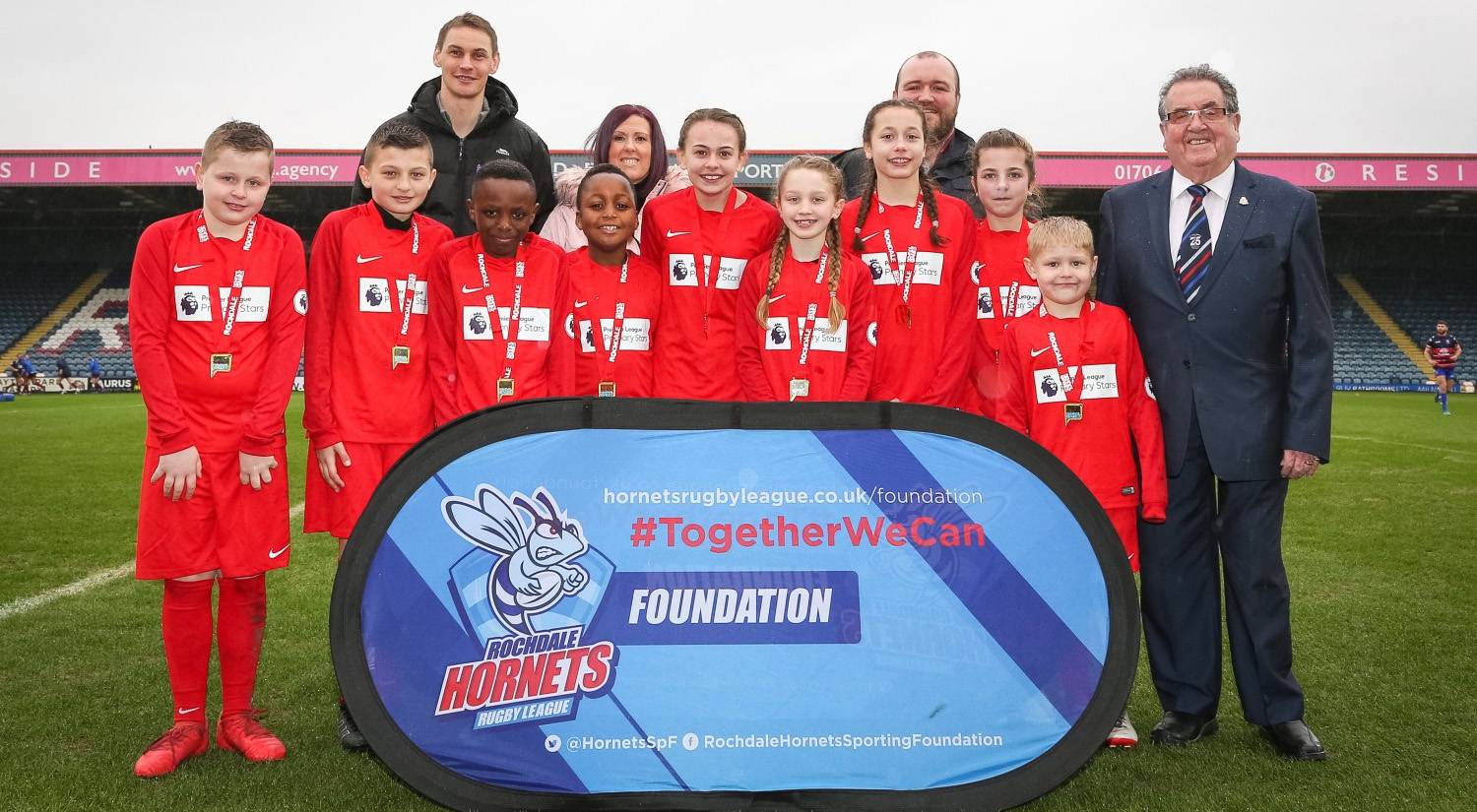 ROCHDALE HORNETS SPORTING FOUNDATION
We were founded in 2014 with the simple aim of having more people play rugby league more often.
With the help of dedicated community coaching staff and our foundation management team we have made huge steps towards achieving that goal. Our work doesn't stop here though, and we will continue to work towards providing fun and unique opportunities for the local community.
Using the power of professional sport, we will inspire children and adults to lead a healthier, fuller life and take a pride in their local community by using a variety of fun, engaging quality assured programmes.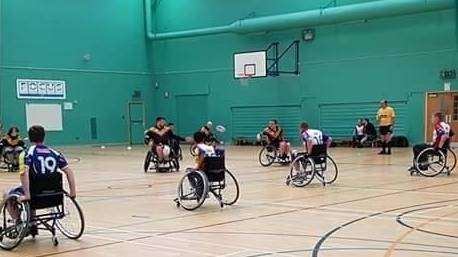 WHEELCHAIR RL
Our Foundation have helped set up a Rochdale Hornets Wheelchair RL team, who are have been competing in a historic first ever league campaign. With fortnightly training sessions, players are always welcome to join in regardless of their experience. It is a great social activity which has come on leaps and bounds over the last few years, and we're certain it will continue to grow. Michael Ratu is in charge of our Wheelchair RL sessions, and you can find out more about how you can get involved by clicking below
Enquiry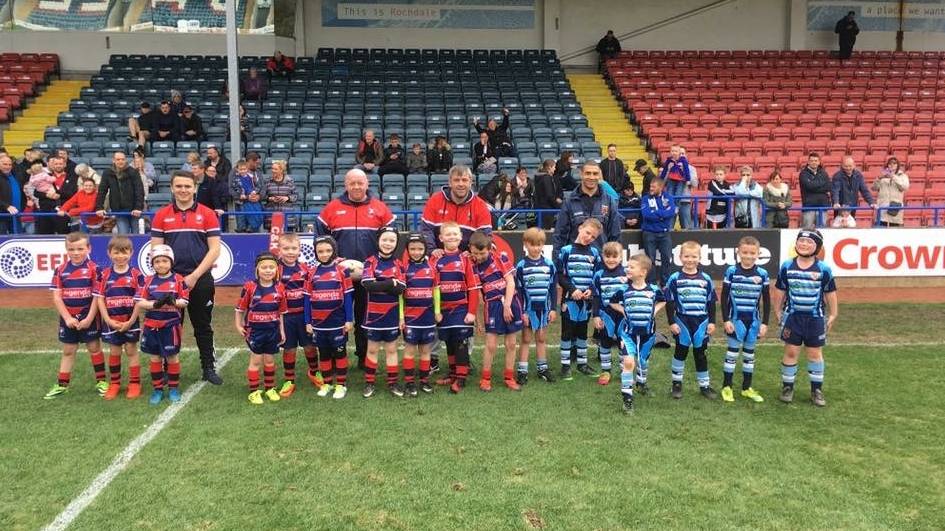 CURTAIN RAISERS
We host a number of local community clubs throughout the Kingstone Press Championship season to raise the curtain on Rochdale Hornets' home fixtures. This gives youngsters a brilliant opportunity to play on the Crown Oil Arena pitch right before their heroes! If your club is interested in taking part, at any age group, then get in touch via email below
Enquiry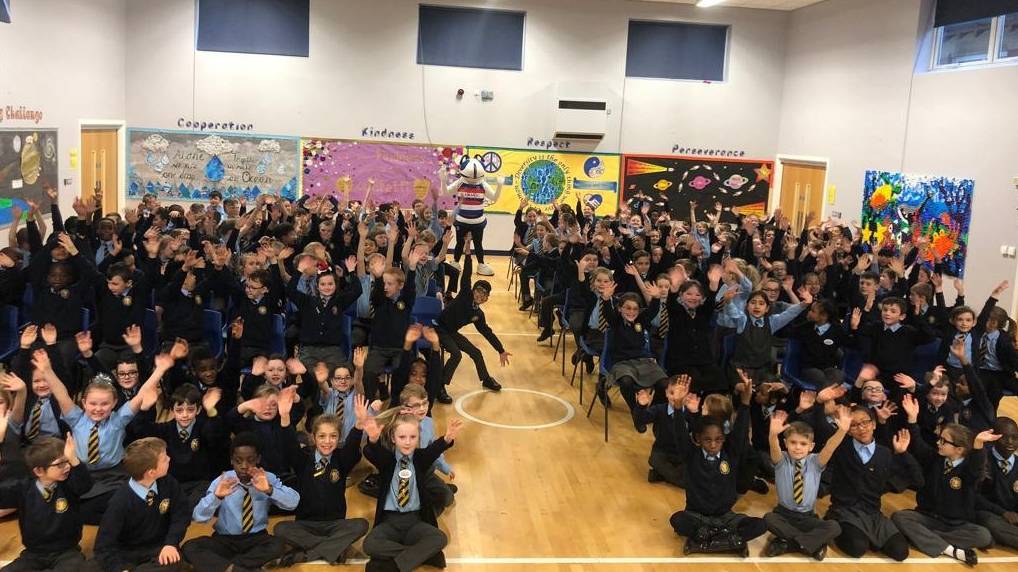 SCHOOLS COACHING
We provide coaching for children in both primary and secondary schools all over Rochdale, introducing kids from across the borough to the sport of rugby league and developing ideas of fitness, teamwork and healthy living as well as the core skills of the sport.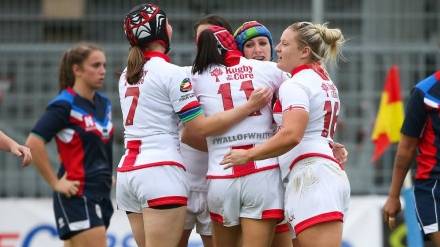 WOMENS RUGBY LEAGUE
We are reintroducing Women's Rugby League to Rochdale, once a hotbed of the game. The Rochdale Hornets' Women's team can boast Olympic judoka Sophie Cox - also the first female to play rugby league at Wembley - as Director of Rugby and former Rochdale Mayfield player David Chrimes as Head Coach.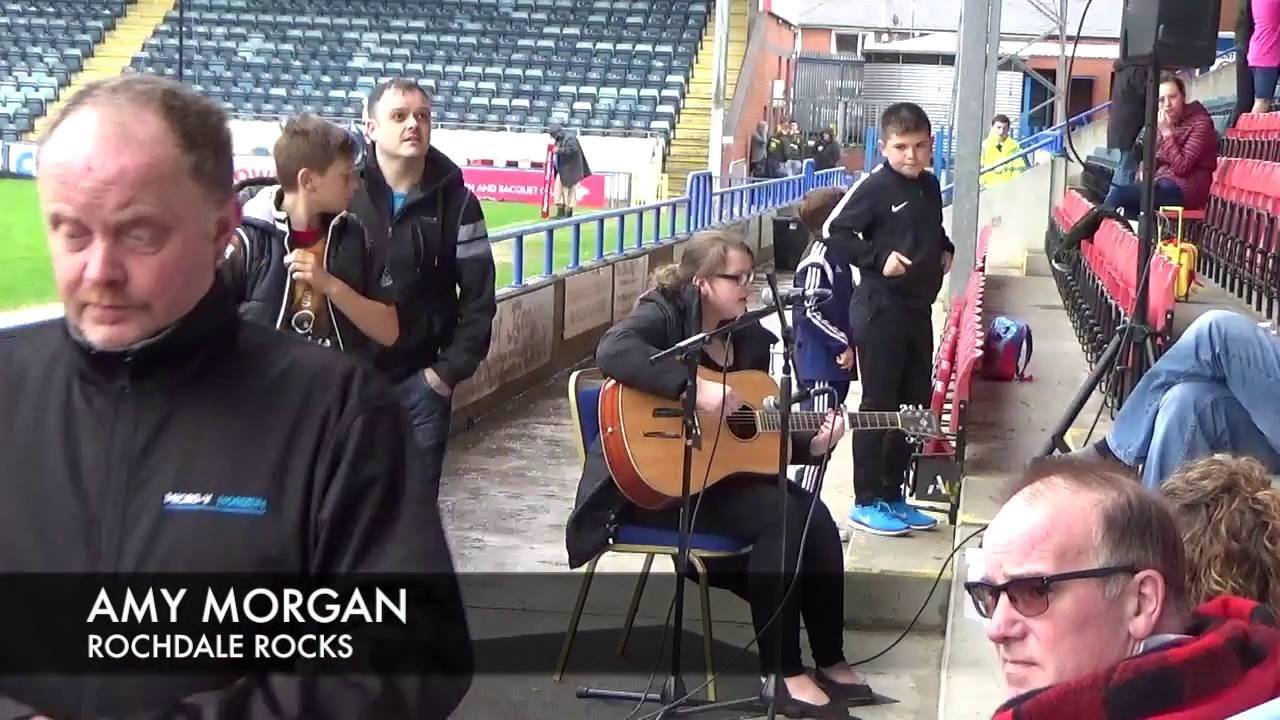 ROCHDALE ROCKS
We are involved the Rochdale Rocks! music scheme, offering opportunities to kids in the borough to get involved in playing and recording music alongside professional musicians and in professional studios. Part of that involves organising Battle of the Bands competitions, with the winners earning themselves studio time to cut demo records and performing on the pitch before Rochdale Hornets features.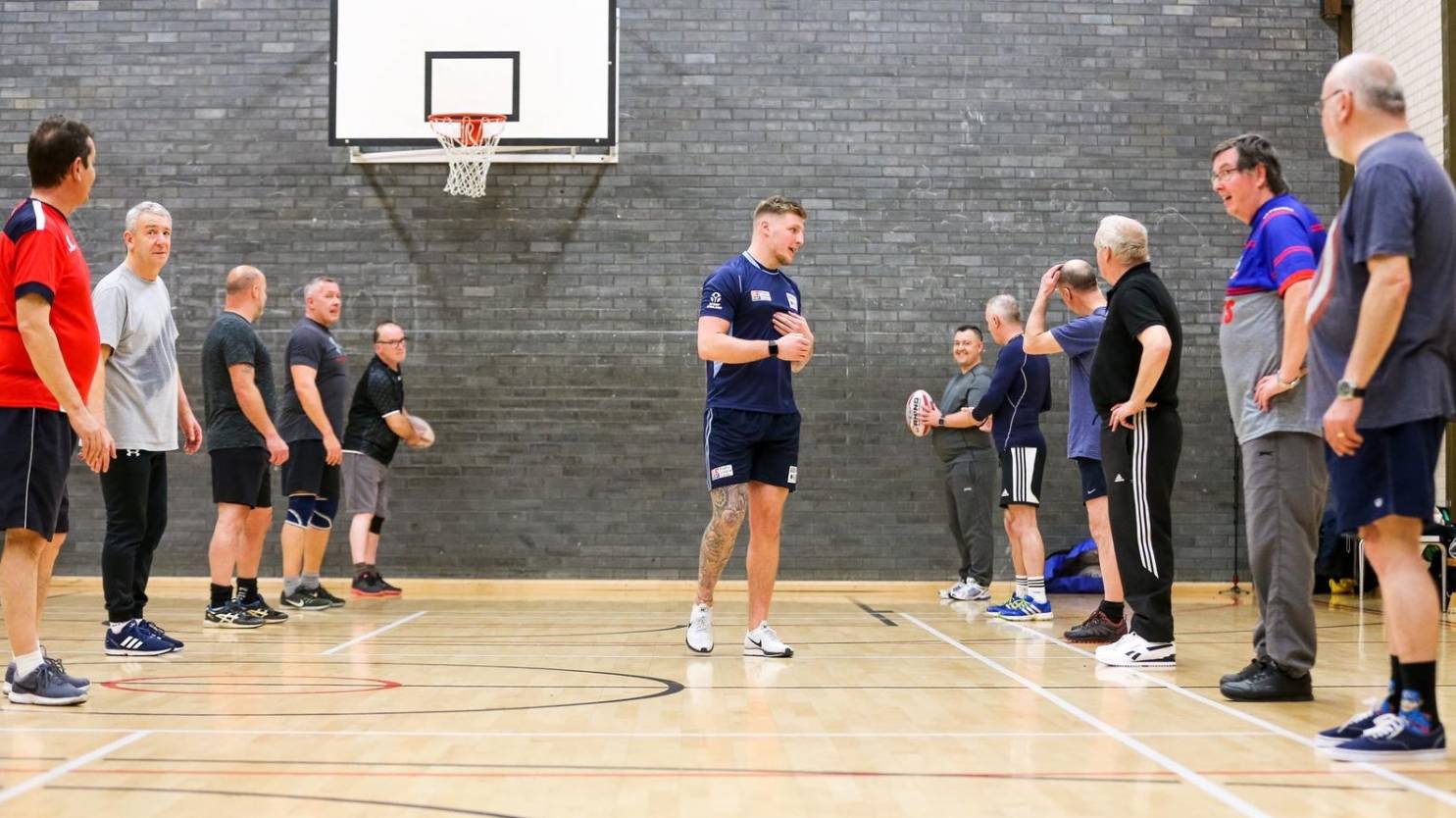 BACK ONSIDE
Back Onside is a scheme that is implemented across rugby league with the intention of reintroducing men to exercise. We host sessions for men aged 35 to 60 that use rugby league to promote help men improve their physical and mental health, while also meeting like-minded blokes at the same time. Our first phase of Back Onside was the largest in the UK, with over 30 men participating regularly - the maximum number possible! Keep an eye on our social media feeds for details of our latest sessions.