11 Jun 2021
21-man squad v Barrow Raiders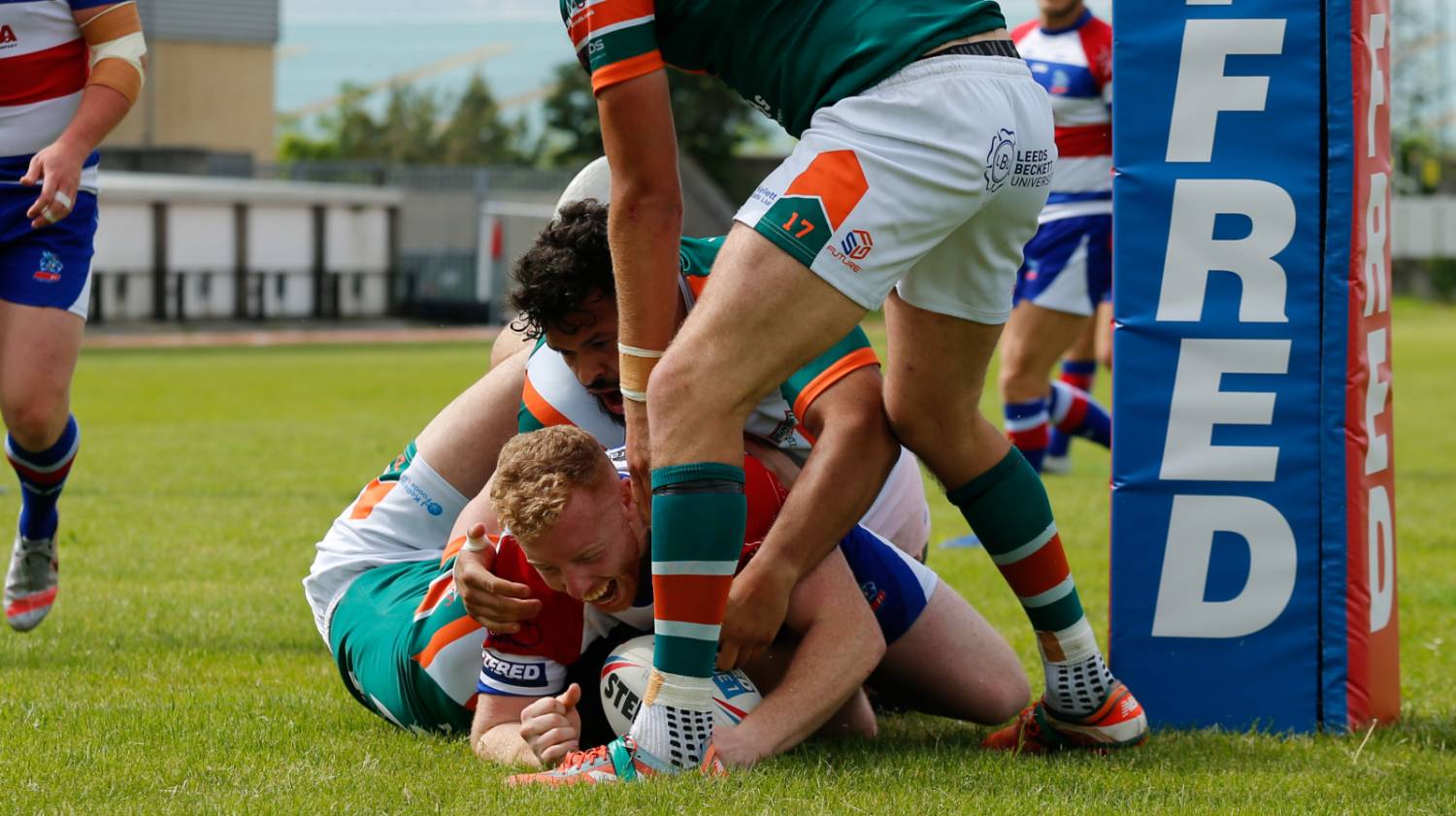 Our 21-man squad to travel to Barrow this Saturday.
Matt Calland has named his 21-man squad to travel to the Matt Johnson Prestige Stadium this Saturday, June 12, to face Barrow Raiders in the Betfred League 1.
Barrow remain unbeaten so far in the 2021 season, and have announced that fans can enter the ground for free before 1:00pm.
Paul Brearley is set to make his Hornets debut after joining the club to help with injuries, while Ben Moores returns to the 21-man squad.
Hornets will be without Rob Fairclough, Ben Calland, Jack Higginson, Gavin Bennion, Adam Hesketh, Jimmy Connaughton and Declan Sheridan due to injury.
Joe Taira misses out due to a positive Covid-19 test last week, while Tyler Walton has been named as a trialist.
READ: Match information v Barrow Raiders
Hornets squad
1 Sam Freeman - Sponsored by Rachel Jones and Redway Europe

2 Shaun Ainscough - Sponsored by Mark Harris & Family and AAA Pest Control
5 Dale Bloomfield - Sponsored by the Five B's and 100% Hornets
6 Lewis Sheridan - Sponsored by #ThumbsUpForFreddie and Dale Projects

8 Callum Marriott - Sponsored by Reside Estate Agency
9 Sean Penkywicz - Sponsored by The Reynolds Family and Recruitment Solutions North West

11 Josh Jordan-Roberts - Sponsored by 39 Steps Consulting

12 Jordan Syme - Sponsored by David Heaton and Senior Performance Training
15 Danny Yates - Sponsored by Craig Syme Carpet Fitters and SR Waite Group

17 Fuifui Moimoi - Sponsored by Fui Fans Group and Hamilton Fabrication

18 Luke Fowden - Sponsored by Tannoy Twins and Valley Decorators

19 Callum Ogden - Sponsored by Cameron Heap and Underground Communications
20 Zac Baker - Sponsored by Stephen Holt Opticians
21 Ben Moores - Sponsored by Gerasphere and John Bramall
23 Lee Registe - Sponsorship available
24 Ben Forster - Sponsorship available

25 Matt Whitehead - Sponsorship available
26 Liam Whalley - Sponsored by TLCR80 Blog
27 Dan Nixon - Sponsorship available
38 Tyler Walton - Trialist
40 Paul Brearley - Sponsorship available
Picture credit: Stephen Gaunt/Touchlinepics.com