25 Apr 2020
Update from incoming Chairman, Andy Mazey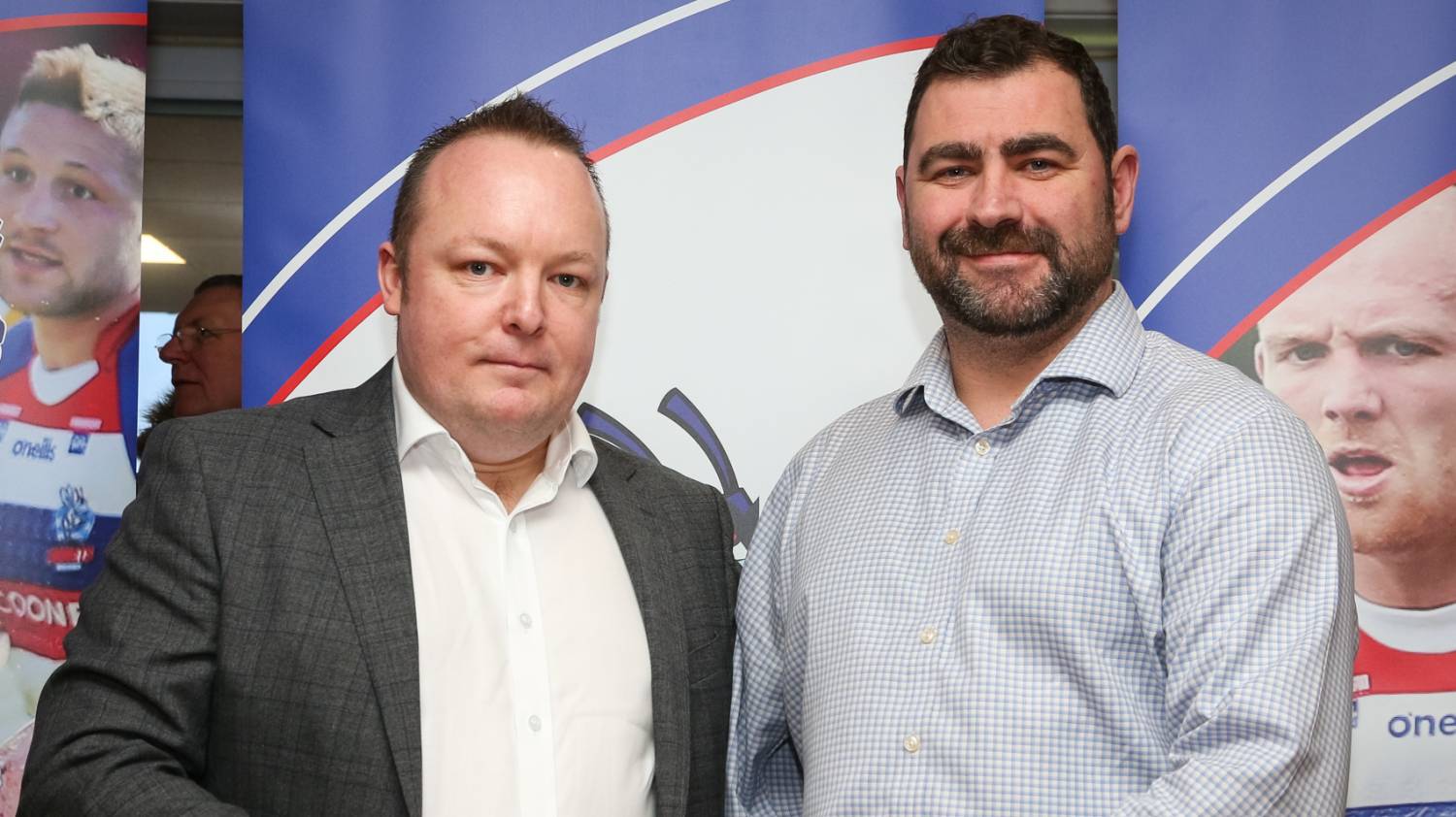 Incoming Chairman, Andy Mazey provides on update on the club
Covid-19 might have put a bit of a speed bump in the road for all, but rest assured the Rochdale Hornets New Era remains firmly on track and the future is filled with optimism.
We are very fortunate to be at the heart of the town, indeed a borough of over 200,000 people and we have never left. Rochdale Hornets was founded to represent the wider footballing ambitions of the 'whole town' and our vision has this philosophy at its core.
We've spoken often about the building blocks already in place and what sets this club apart from others and it's clear we are already doing more than just talking about it and those blocks and assets are being pulled TOGETHER and are starting to be nurtured.
However 2020 plays out, 2021 is going to be very special. Rochdale Hornets will celebrate 150 years of proud history while at the same time we will be part of a Rugby League World Cup, so it's going to be one special year as we really up the ante and start to bare the fruits of everyone being TOGETHER with brand ROCHDALE becoming more powerful and unstoppable as the days, weeks and months go by.
The size of the town, it's location, the investment going into the town right now, its strong business community combined with our valued loyal hard core support base, active community foundation, player academy, first class training and match day facilities coupled with the strength and quality of our local community clubs and the community game in ROCHDALE means a proven pathway like no other exists and we can ensure ROCHDALE talent no longer gets overlooked.
In other great news surrounding Rochdale and Greater Manchester, our Foundation yesterday announced that we have received £9487.17 from the CreatedBy RLWC2021 Capital Grants Legacy Programme, delivered in partnership between RLWC2021, the Rugby Football League, Sport England and the Department for Digital, Culture, Media & Sport. This is fantastic news and we can't wait to see the continued great work from the Foundation, who continue to deliver fantastic content online, including the popular Wednesday indoor exercise classes over on Facebook.
The sleeping giant is soon about to hear the alarm clock ring.
Stay safe,
Andy Mazey.
To join the club's recently launched Squad Builder or to find out more, click HERE.
Find out more about the club's Buzzline Lottery HERE.