30 Mar 2020
Coach's Column: Keeping safe, training and motivation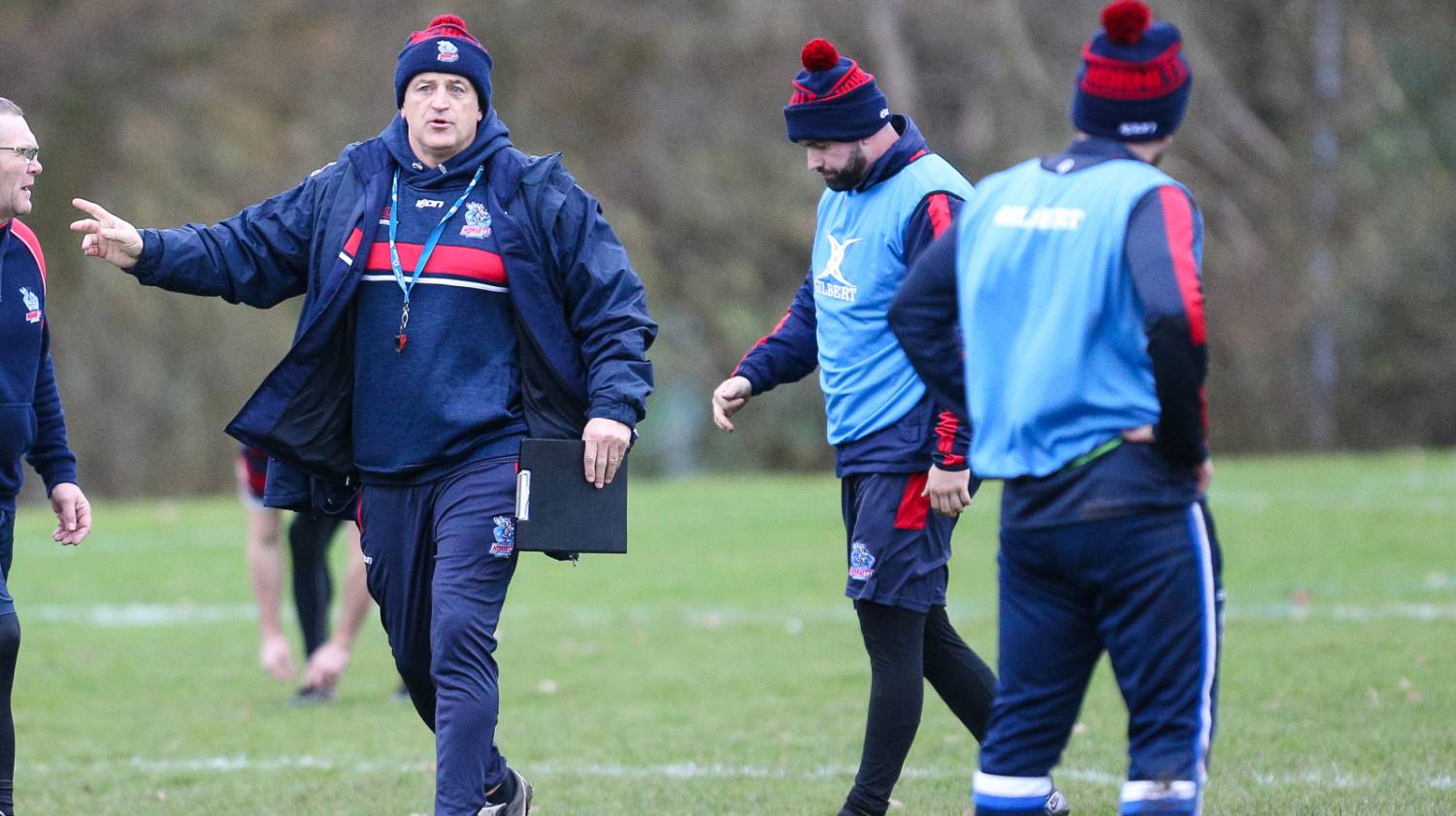 The latest coach's column with head coach Matt Calland.
Hi everyone. Hope you're keeping well and safe amid the Covid-19 situation.
The players have been given home training plans, and obviously gyms are shut so it makes things very difficult.
Our players have been asked to download the 'Strava' app. They need to do 3x1 hour of exercise a week, jog or cycle. They need to screenshot what they've done and message the three screenshots at the end of the week.
This is a very frustrating period for everybody and it's really important that we all stay safe and beat this virus together.
We are also in the middle of doing a review on how we can do things better and also setting up action plans for each player.
I was pretty pleased with the progress made in the friendlies and then against Keighley in the league opener, but the York Challenge Cup game was a big wake up call for everyone. We simply just didn't turn up and got what we deserved, but that happens sometimes in sport and we will be doing everything possible to make sure it doesn't happen again.
I can't wait to get back into action. This setback will just make us even hungrier. I have a great bunch of lads, who I know will turn things around from our last game. We have virtually a new squad only retaining Moore, Marriott, Sheridan, Syme and Ainscough from last seasons squad, so we know it's going to take time to click.
Also a big positive is James Connaughton and Callum Ogden will be back in contention after long term injuries, and Sam Freeman has also had a groin operation. He will be fit in four weeks and hopefully Shaun Ainscough will be fit by the time we start to play, and it also gives old campaigners Sean Penkywicz and Sam Hopkins time to get over niggling injuries they were carrying, so I suppose there's always a positive to come from this for us as a group.
Also it was great to see Seta Tela and Guillermo De Sousa playing for my old club Rochdale Mayfield against Hunslet Parkside. This is really important for lads getting back from injury or not getting selected so they have some match fitness when needed for the first team.
As Andy Mazey previously announced on social media, the club are looking to get in touch with anyone who would appreciate a phone call, so be sure to email info@hornetsrugbyleague.com if you know anybody who may! It is also great news that club merchandise can now be bought online with partners Icon Sports, and we appreciate all fans supporting us at these unprecedented times.
I would like to thank the fans for sticking with us, especially after last season and also the sponsors that have come in as well, things are looking a lot rosier now everybody stay safe and stay indoors as much as you can.
Speak soon, and stay safe.
Matt.