26 Nov 2021
Tom Ashton re-signs for 2022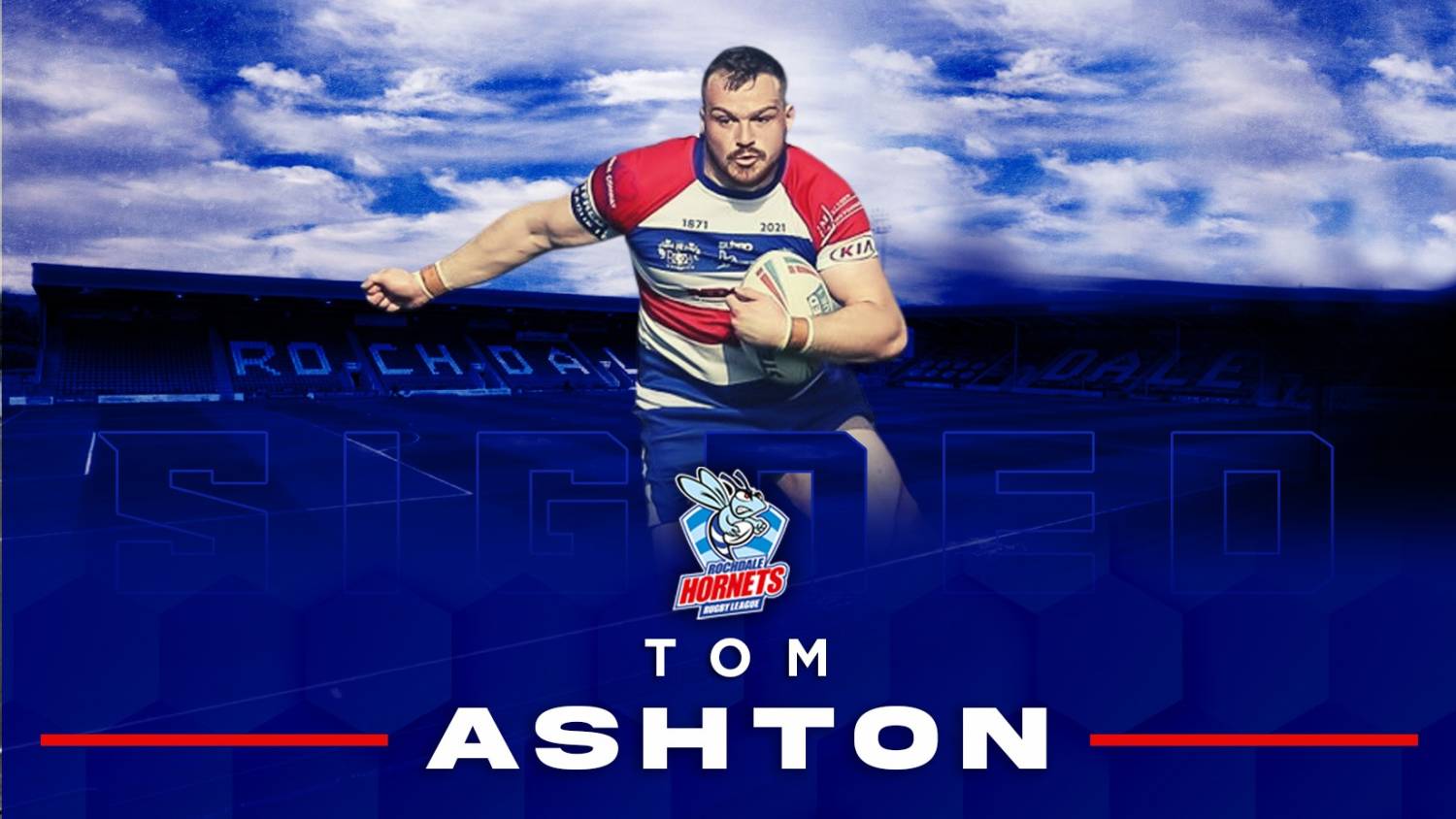 Rochdale Hornets re-sign experienced centre Tom Ashton for the 2022 season.
Rochdale Hornets is delighted to announce the re-signing of centre Tom Ashton for the 2022 Betfred League 1 season.
Ashton joined the Hornets for the end of the 2021 season from League 1 rivals Hunslet. The former Oldham and Sheffield Eagles player has made an instant impact since joining.
Hornet's chairman Andy Mazey spoke about his excitement in reaching an agreement with Ashton for 2022.
"Tom is a big powerful centre with a wealth of experience and a player we actually paid a transfer fee to sign which is pretty rare in the modern game," Mazey said.
"He's a great lad who has really bought into the club and vision and our supporters can be excited as he's looking forward to a big pre-season and a strong 2022 in our shirt."
Squad announced so far: Fairclough, Bennion, Chase, Baker, Brearley, Tyrer, Fowden, Davies, McNally, Nixon, Forster, Aspey, Sheridan, Connaughton, Calland, Whur, Singleton, Green, Howe, Killan, Ashton
A big thanks to Kingfisher Lighting, Express Electrical Distributors, JMS North LTD, Velair, and GB Enterprise Solutions for sponsoring Tom Ashton this season.
Join us in 2022 with a season ticket for just £135 Adults, £110 Concessions, £20 Students and Juniors free.