18 Nov 2021
Louis Singleton signs for 2022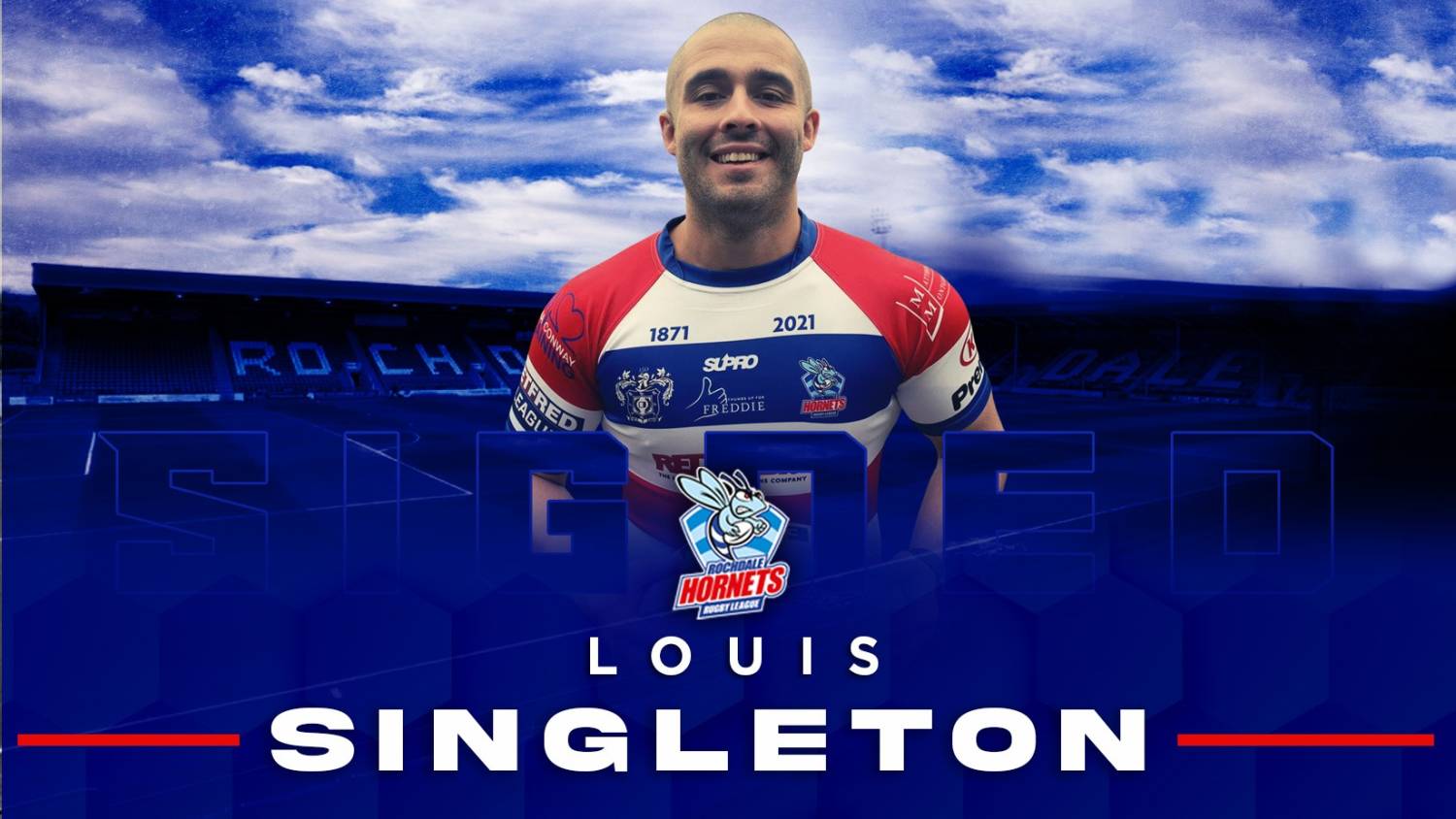 Rochdale Hornets is delighted to announce the signing of forward Louis Singleton for the 2022 campaign.
Singleton, 30, joins the club having featured for League 1 opponents London Skolars in 2021.

"Joining Rochdale was an opportunity I couldn't say no to," he said.
"Everything about the club is class. From the facilities to the work Andy (Mazey) and the board are doing in the background and the size of the fan base, it shows we're a Championship club.
"The ultimate goal for the boys now is to go and deliver on that.
"For me, the main challenge is going to be nailing down a spot in the 17 as the standard of the squad we have is really high and I want to come in and add value immediately.
"Working with Matt (Calland) is something I'm looking forward to. Having played against his side this year, he likes teams that play a fast attacking brand of rugby that will get people excited and I can't wait to pull on the red, white and blue and be part of it."
On the latest addition, head coach Matt Calland said: "Louis is another local lad based in Manchester who joins our team for the 2022 campaign.
"He played for London Skolars last season and is really keen to do well with us.
"He is very enthusiastic about playing for Hornets and pushing himself into the team. Welcome, Louis."
Chairman Andy Mazey added: "Louis comes to the club with a really professional attitude looking for an opportunity to impress Matt.
"He's an experienced player that knows the League 1 competition well and gets through a ton of work, particularly defensively.
"Welcome to Rochdale Hornets, Louis"