7 Jun 2021
Injury update as Brearley signs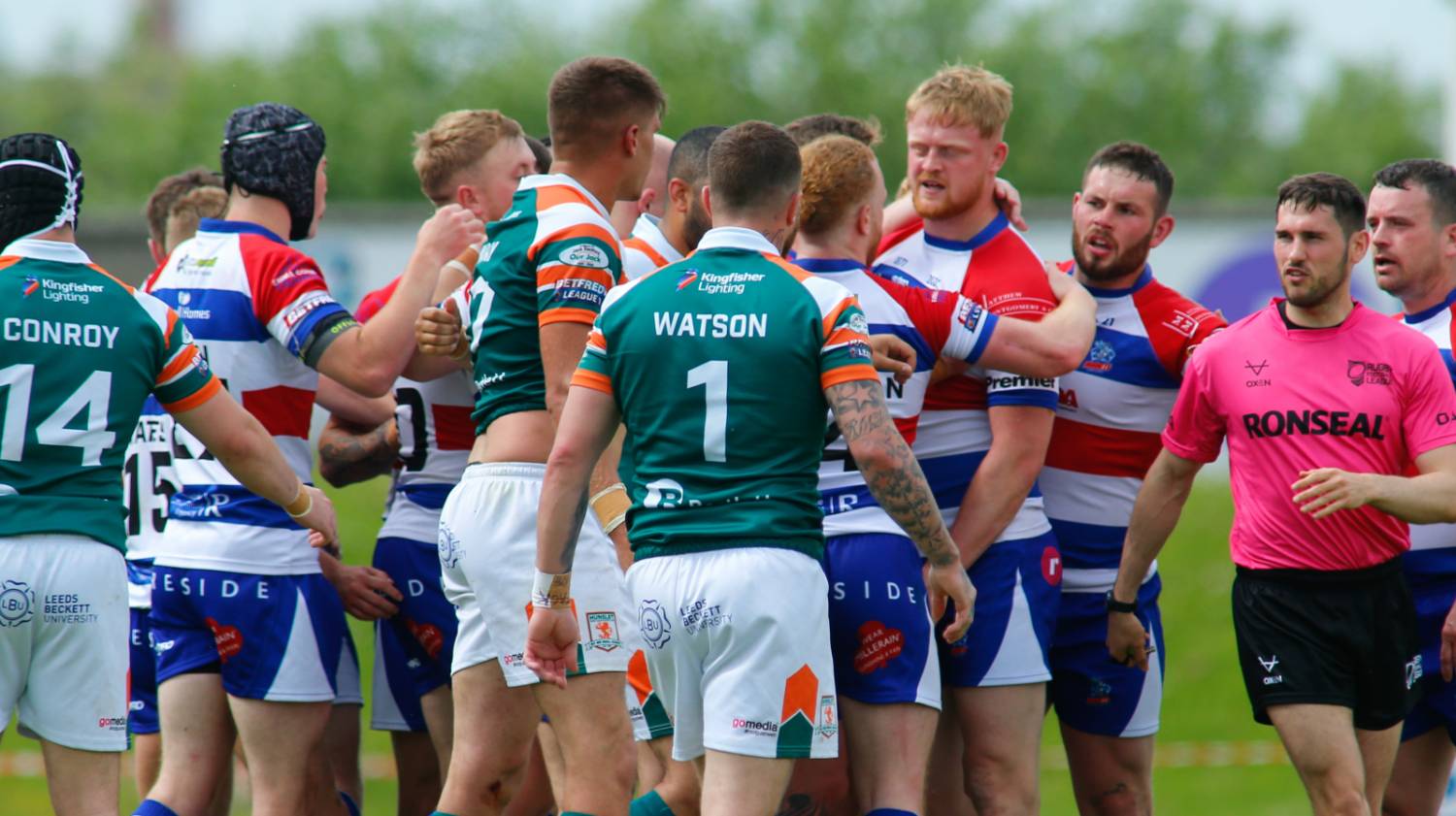 The club can provide the following squad update.
Rochdale Hornets can confirm the signing of Paul Brearley as the injury list continues to rise.
Brearley, a 6' 7" back-rower, has previously featured for Batley and Halifax before leaving the game earlier this year due to work commitments.
However, thanks to a strong relationship with head coach Matt Calland and being Rochdale-based, the former Mayfield forward has agreed to join Hornets for the remainder of the the 2021 League 1 season due to the ongoing injuries within the club.
Half-back Rob Fairclough has undergone scans with the fear of a season-ending injury sustained against Coventry. Centre Jack Higginson has on ongoing shoulder injury, while Ben Calland remains on the sideline following a thumb injury. Winger Shaun Ainscough picked up an arm injury in the defeat to Coventry, while Sam Freeman and Gavin Bennion both have hamstring injuries which saw the latter pull out of the Hunslet fixture in the warm-up.
Declan Sheridan, Adam Hesketh and Jimmy Connaughton also all left the field against Hunslet, with assessments to take place shortly. Dale Bloomefield also missed the weekend's clash due to a hamstring injury.
Joe Taira missed the weekend's game due to testing positive with covid, while Ryan Forshaw has been suspended for six games with a Grade E Dangerous Throw charge against Coventry.
Head coach Calland said: "Tough times don't last forever and we have got to stick through it. It was a really good win at Keighley, but then we undone all that good work at Coventry. We just didn't turn up.
"We're really lucky to bring in Brearley. He fulfilled his childhood dream at getting his Super League contract with Toronto, but then that was taken away from him.
"He has a really good business and was busy with that and had to leave Halifax and decided to retire. But I gave him a call with all the injuries and managed to talk him around into coming back to play. I know him well and he said he's only come back through our relationship. He is a local lad and is a big, strong second-rower. He's a leader and will be great to have around and exactly what we need at this time."
Brearley said: "I'm excited to get back playing, especially for my hometown club. I've got a good relationship with Matt Calland and owe him a lot through my rugby career, so it would be nice to help out and push for promotion this year."
Chairman Andy Mazey added: "Never in all my time involved in the sport at all levels have I seen an injury situation and adversity quite like we are encountering at Rochdale right now.
"Clearly some of the results and performances haven't been great or to the level that Matt or any of us would expect and nobody is making any excuses, but clearly we are doing it tough right now. What doesn't kill us only makes us stronger though and our luck will change at some point so we must stick together, roll our sleeves up and keep working hard.
"I'm working closely with Matt at the moment and we are burning the midnight oil on recruitment which is evidenced by the news of Paul Brearley coming onboard. Thanks to his relationship with Matt we've been able to do a deal which is a much needed boost right now.
"Shoei will not only help in the short term but will hopefully be an important player as we head towards the business end of the season I'm sure. He won't be the only new face coming through the door either as we strive not only to combat this current injury crisis but also strive to add quality and experience to the squad.
"I'd also like to take this opportunity to say thank you to our loyal supporters who have shown a real understanding of the situation as together we navigate these choppy waters."

Hornets travel to the Matt Johnson Prestige Stadium this Saturday to face Barrow Raiders in the Betfred League 1.
Picture credit: Stephen Gaunt/Touchlinepics.com