13 May 2021
Match information: Doncaster v Rochdale Hornets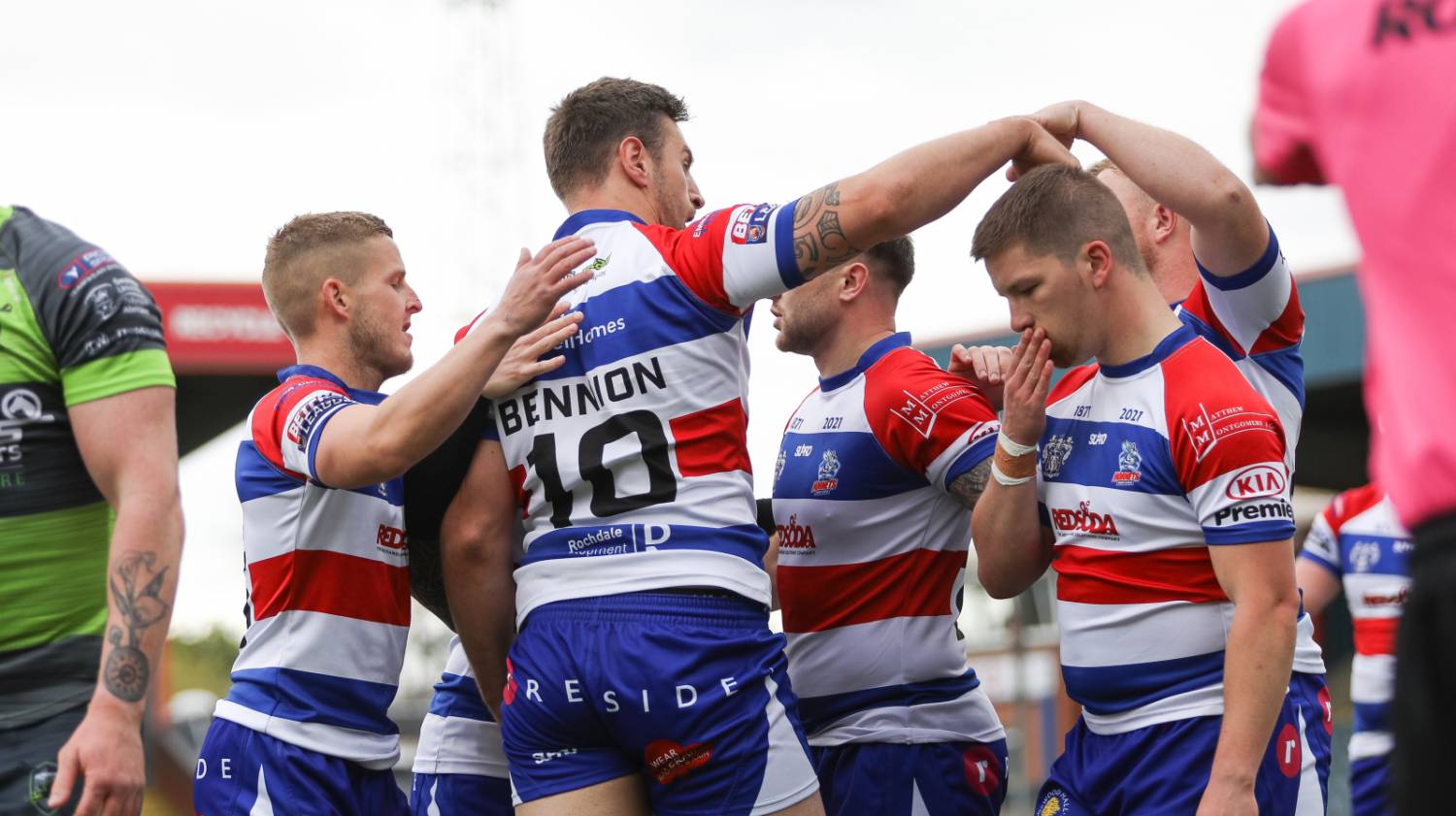 All the match information you need ahead of our first game on the road in 2021
Matt Calland's side defeated West Wales Raiders 40-16 in the opening game of the 2021 Betfred League 1 season, with captain Sean Penkywicz crossing for four tries in an impressive Man of the Match performance from the bench.
Wales international and 2021 recruit Gavin Bennion scored the first try of the 2021 campaign, while Danny Yates and Lewis Sheridan also crossed for four-points, with Sam Freeman kicking six from seven.
This Sunday, May 16, the squad travel to the Keepmoat Stadium in the first of six away games in the competition to face Doncaster in a behind-closed-doors fixture.
Our League
Fans can now purchase their early bird live stream passes for the weekend's fixture for £4.95, rising to £10.00 on the day. With the game being away, season ticket holders will also have to buy the stream to view the fixture.
For more FAQs, click HERE.