7 May 2021
21-man squad confirmed for League opener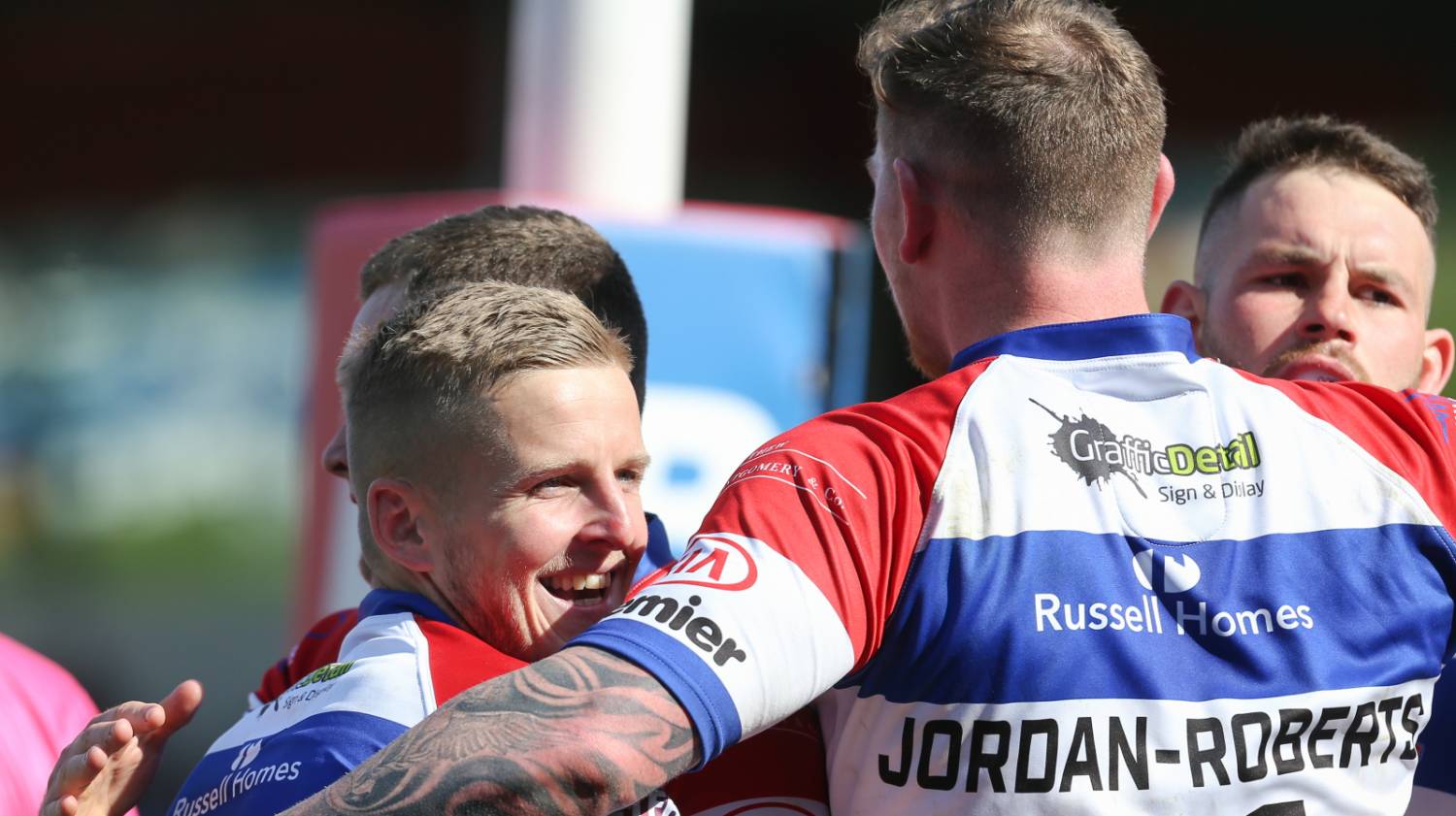 Our 21-man squad for this Sunday's clash has been announced
Matt Calland has named his 21-man squad for our 2021 League 1 opener against West Wales Raiders this Sunday at the Crown Oil Arena, 3:00pm kick-off.
Fuifui Moimoi is set to enter his 18th competitive season and has been named, while, if selected, Ben Moores could make his 100th career appearances (93 for Rochdale Hornets, six for South Wales Scorpions).
Centre Lewis Galbraith has received a two-match ban following the pre-season friendly against North Wales Crusaders.
West Wales Raiders are set to bring former England international Rangi Chase and former Wales rugby union superstar Gavin Henson in their squad this Sunday.
Fans can purchase an early bird live stream via Our League for £4.95, rising to £10.00 on the day. For more match information, CLICK HERE.
Hornets squad:
Sam Freeman - Sponsored by Rachel Jones and Redway Europe

Shaun Ainscough - Sponsored by Mark Harris & Family and AAA Pest Control
Ben Calland - Sponsored by In Memory of Ray Myers and Boro Heating
Jack Higginson - Sponsored by Aquatherm
Lewis Sheridan - Sponsored by Dale Projects
Rob Fairclough - Sponsored by Dave Marsh and Emma & Isabella Coyne
Callum Marriott - Sponsored by Reside Estate Agency
Sean Penkywicz - Sponsored by The Reynolds Family and Recruitment Solutions North West
Gavin Bennion - Sponsored by Bill's Girls and Supro Sport
Josh Jordan-Roberts - Sponsored by 39 Steps Consulting
Jordan Syme - Sponsored by David Heaton and Senior Performance Training
Joe Taira - Sponsored by Ben Boothman and The Lancashire Hospitality
Danny Yates - Sponsored by Craig Syme Carpet Fitters and SR Waite Group
Adam Hesketh - Sponsored by Active Mental Strength
Fuifui Moimoi - Sponsored by Fui Fans Group and Hamilton Fabrication
Luke Fowden - Sponsored by Tannoy Twins and Valley Decorators
Callum Ogden - Sponsored by Cameron Heap and Underground Communications
Zac Baker - Sponsored by Stephen Holt Opticians
Ben Moores - Sponsored by John Bramall and Gerasphere
Ben Forster - Sponsorship available
Ryan Forshaw - Sponsorship available
Raiders squad: Bateman, Mulkeen, D.Evans, Phillips, E.Badham, Boginisoko, Stroud, Henson, Boots, I.Badham, Burke, Laing, Webb, Holden, Connor, Allen, M.Evans, Chase, Herron, Morgan, Ramsey.