5 Feb 2021
Fowden praises squad ahead of 2021 season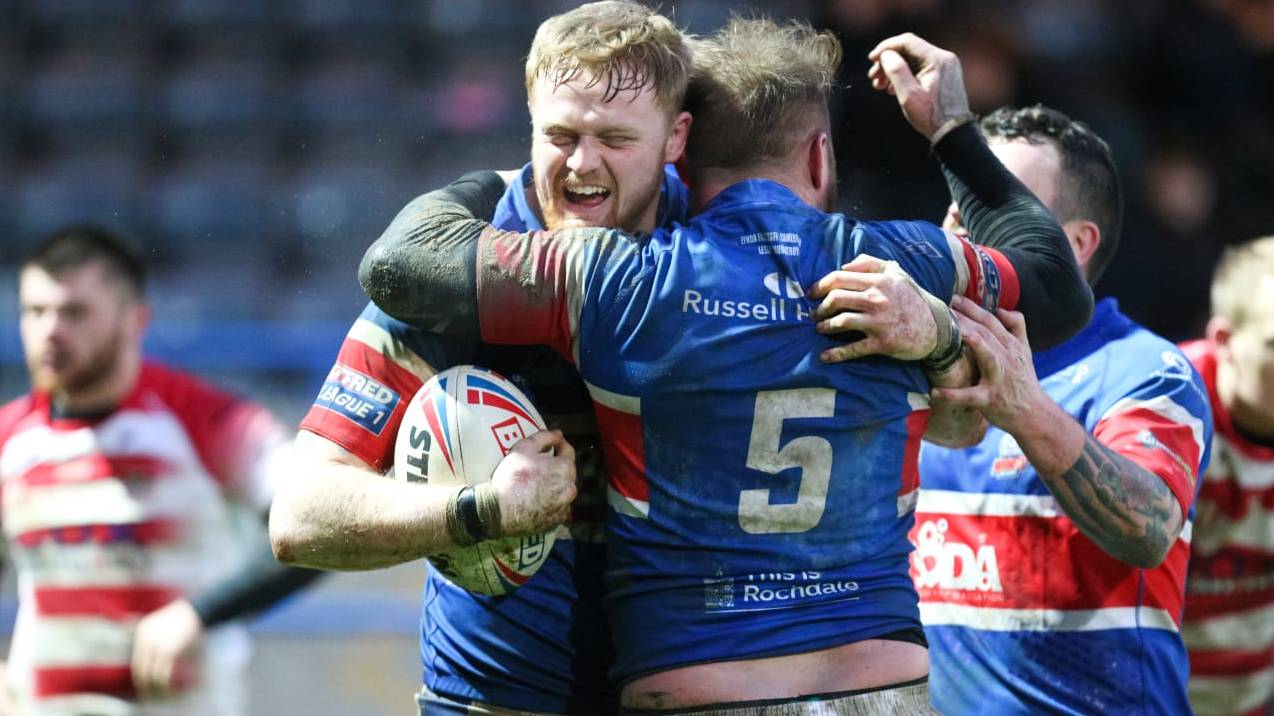 We caught up with Luke Fowden ahead of the 2021 season
Rochdale Hornets forward Luke Fowden has praised the club's "strong" squad heading into the 2021 League 1 campaign.

Matt Calland's side returned to training this week under new COVID protocols, with the season set to kick-off in May.
Fowden originally joined the club in 2016, before enjoying a move to rugby union with Fylde.
The former Salford academy forward then signed with the Hornets again in 2020, and is another strong example of the link between the Hornets and Rochdale Mayfield.
Fowden scored the match-winning try in the 2020 pre-season 18-12 Law Cup victory over Oldham at the Crown Oil Arena, and agreed to a new deal for the 2021 season with the club.
"I think we have a very strong squad this year," said Fowden.
"I think we should be definitely aiming for a high finish. The lads all seem like good lads and everyone's settled in really well considering everything going on.
"It's exciting with it being the club's 150th anniversary and good to know there's a bit of light now with the return date set. Everyone's ready to kick on into a tough pre-season to be ready for that.
"The first couple of weeks were really good. It was great to get back into it and see the lads after so long out, the sessions were tough but everyone dug in well.

"For me, my personal goal this year is to be getting regular game time in a very strong side and do my bit for the team."