14 Sep 2020
Commercial Opportunities for 2021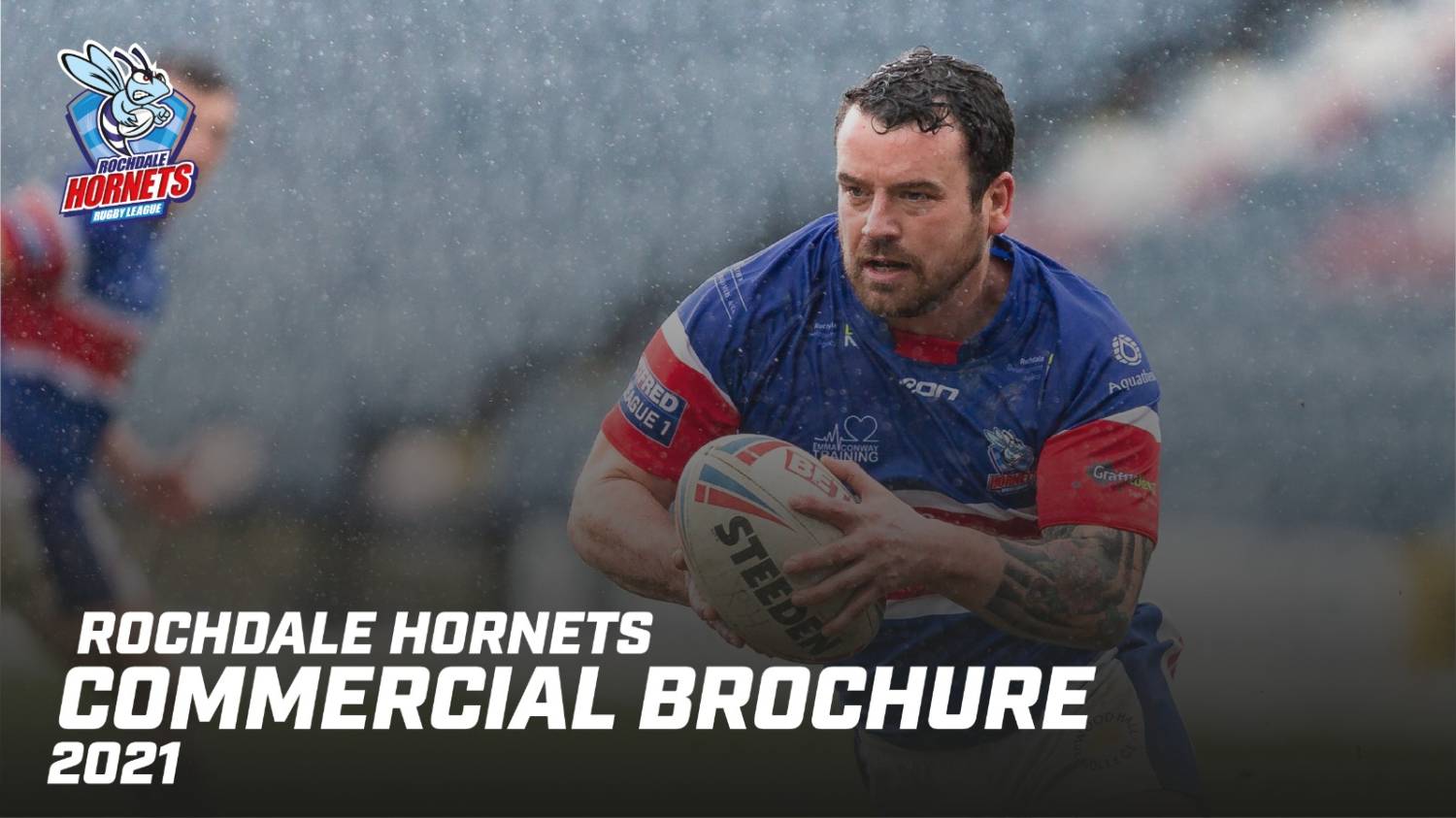 Commercial opportunities for the 2021 League 1 season, as we celebrate our 150th anniversary as a club.
A special year for Hornets is in front of us as we reach our 150th anniversary as a professional club representing this town and its community. Founded in 1871, the club has become a household name in Rugby League, the borough and beyond, and on the 20th of April 2021 the club will celebrate a proud moment in its history.
The recent support from our fans and partners has been fantastic as we aim to bounce back from the pandemic and I hope that continues as we into next season.
In readiness for 2021, we are delighted to present our commercial brochure. The support of our commercial partners and sponsors is vital to help us achieve our ambitions and I'm pleased to be able to offer a wide range of commercial opportunities for you and your businesses.
Rochdale Hornets can help raise the profile of your business. Whether you're looking for brand exposure or an incredible day out with friends or clients, we have a package to suit your needs. I'm inviting you to become part of our Hornets family as we celebrate our 150th anniversary and join this us in 2021 as we push for promotion to the Betfred Championship.
-On behalf of the board.
To view the brochure, CLICK HERE
For more information, contact info@hornetsrugbyleague.com.