24 Aug 2020
Hornets sign Luke Littlewood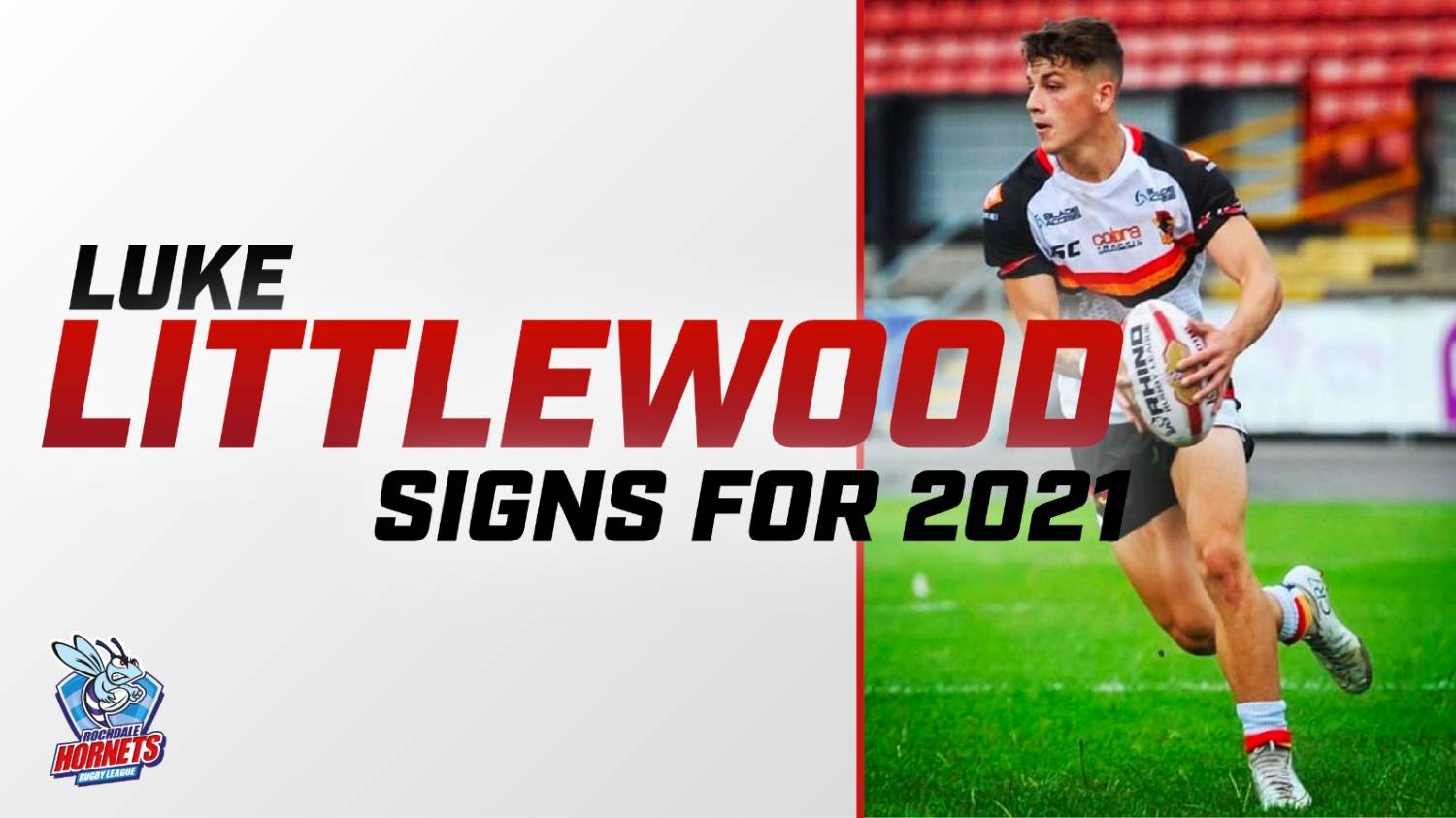 Luke Littlewood joins the club for the 2021 season
ROCHDALE Hornets is delighted to announce the signing of Luke Littlewood for the 2021 League 1 season.
The 19-year-old came through a hugely successful Bradford Under-16s and 19s system, featuring in the halves.
He was also named in Bradford's 2020 Reserve Squad.
"It's a new challenge for me and one I'm looking to take with both hands," he said.
"Matt has spoken about the expectations and where we want to be and I can't wait to be part of the promotion fight for Rochdale in 2021.
"It's a club I look forward to playing for with a great fan base behind them."
On the latest signing, head coach Matt Calland added: "Luke has come through at Bradford academy and is a young and determined player.
"He has a good skill set and a great kicking game. I'm looking forward to working with him in 2021."