14 Aug 2020
Joe Taira signs for 2021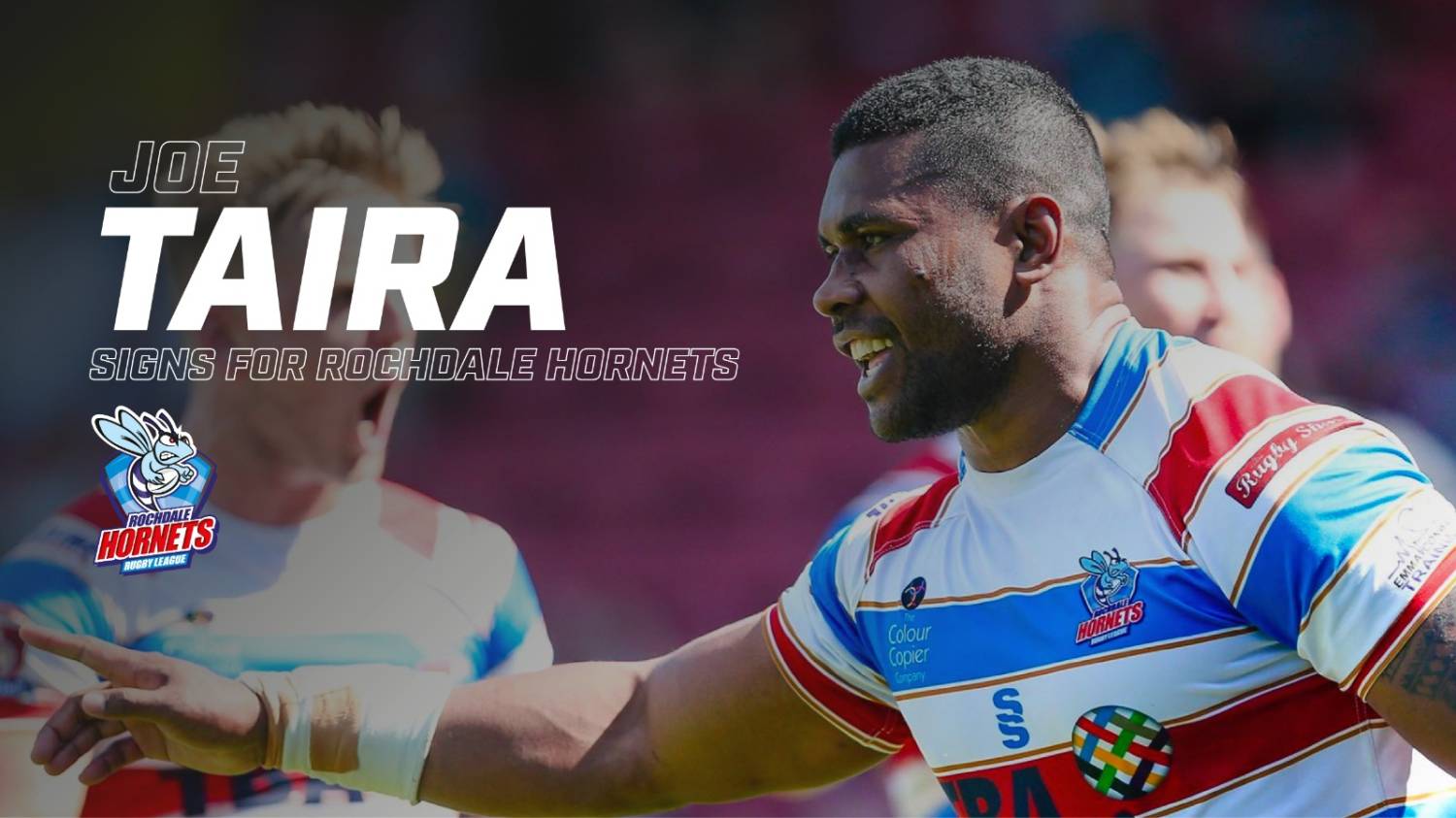 Joe Taira will rejoin the Hornets in 2021
ROCHDALE Hornets is thrilled to announce the signing of Joe Taira ahead of the 2021 League 1 season.
Taira will be well known amongst the fans at the Crown Oil Arena, and the Fijian will return to link up with Matt Calland for the 2021 campaign.
The powerful forward first joined Rochdale Hornets in 2016 from amateur side Rochdale Mayfield, playing three seasons including a club award-winning 'Try of the Season' in 2017 against Bradford Bulls.
The 31-year-old joined Batley Bulldogs ahead of the 2019 Championship season, making 19 appearances and scoring three tries under Matt Diskin.
He becomes the third new signing this week for Rochdale Hornets in our 'Three in Three' launch, joining Josh Jordan-Roberts and Zac Baker.
"I played under Matt at Rochdale Mayfield, and I'm looking forward to joining him again in 2021," said Taira.
"I can't wait to play again and the goal is to get Rochdale Hornets back to the Championship.
"There's a few local lads that have signed and some big names and I'm looking forward to playing with them."
On the latest addition, Head Coach Calland said: "It's great to have Joe on board for 2021.
"He will give us some real grunt in the middle. He is an exciting player and will no doubt entertain the fans with his style of play.
"He is very aggressive in defence and an explosive ball carrier. Welcome back, Joe."
Rochdale Hornets Chairman, Andy Mazey, added: "The Fijian link is something very special in Rochdale and something everyone connected with our club is rightly very proud of.
"With this in mind, bringing Joe home was always high on the agenda and something we really worked hard to make happen for our loyal supporters.
"Joe is proven Championship quality and adds yet more fire power to Matt's already impressive looking pack for 2021. He is without doubt a signing that our fans will reconnect with and will be able to support by getting behind and engaging with the soon to be launched supporters association so watch this space."