5 Aug 2020
Fans invited to help create giant artwork in town centre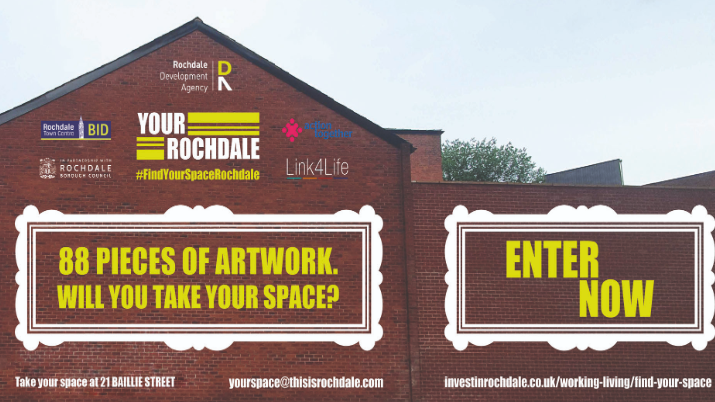 Club Sponsors, Rochdale Development Agency (RDA), are inviting fans to send in images that depict what Rochdale means to you.
A property on Baillie Street close to the new Riverside development in Rochdale town centre is being transformed with a giant mural made up of images submitted by the public, and RDA wants YOU to help.
They are after submissions that sum up Rochdale, including drawings, paintings, photographs, craft items or even a piece of knitting and it's open to everybody.
There are 88 spaces available.