27 Jul 2020
Statement in relation to refunds for 2020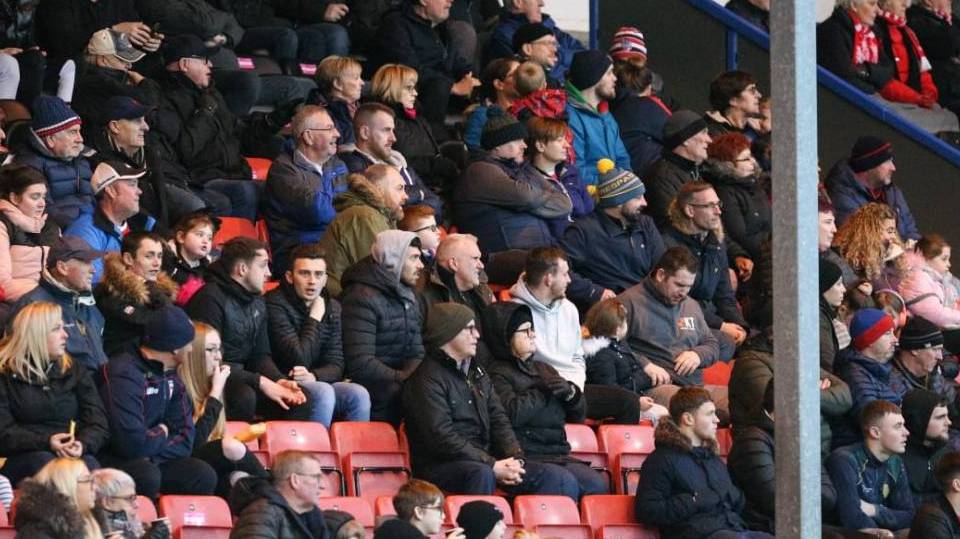 Update from the board regarding refunds for 2020
Following the recent RFL announcement that the season will not continue, we are fully aware that many of you may have queries in relation to your 2020 season tickets and what the club position will be on refunds.

Firstly, we hope that all of our fans, families, members and sponsors are staying safe, in what has been a turbulent year for everyone so far. There is no question of the impact that COVID-19 has had on all individuals, business and the game, but we are sure that in sticking TOGETHER we will head towards 2021 stronger.
In presenting these options, we would urge and encourage all fans to donate your paid tickets and sponsorships, rather than opt for a refund, although we understand your personal circumstances may prevent you from doing so.
Option 1. Season ticket holders and box holders may request a pro rata refund by emailing info@hornetsrugbyleague.com. Ticket holders will receive 9/10th of their cost in respect of the one home game played. Box holders will receive 9/14th in respect of the pre season, cup games and 1 league fixture played.
Option 2. Do not request a refund but write to us on email to confirm you are donating your refund back to the club.
This is particularly important if you intend to donate the refund back to the club. On the advice of our accountants we will only be able to reclaim the VAT back against your donation if you confirm in writing. Any unclaimed refunds can not be assumed as donated and whilst 20% VAT may seem like a small amount of money, it all adds up and evey little helps.
In addition to refunds for season ticket holders the club will speak to all sponsors on their continued support for 2021.
If all those who paid monies to the club were to request a refund, the club would stand to lose £50,000.00. This is a considerable sum and your investment in the club in 2020 is incredibly valuable and a necessary revenue to protect players and staff wages, whilst allowing us to recruit ahead of 2021.
However, as previously stated, we are acutely aware that supporters and their families will have suffered financially during the pandemic, and therefore we understand that your personal circumstance may require you to request a refund. As a club we will meet the demand for those refunds as you are our loyal fans and this is your club.
It would also be remiss of us to not take the opportunity to thank all the fans for their kind words and heartfelt messages, wishing the club well through this unprecedented time. A number of messages from loyal fans and sponsors who have pledged to donate their refund back to the club have already been received and we couldn't be more thankful for your generosity and support.
We hope that both on and off the field, Rochdale Hornets is demonstrating that we have ambition and this is a club you can be proud to support. Next year we celebrate our 150th year anniversary and as a thank you to all supporters and sponsors we have agreed to freeze prices for 2021.
Finally, on behalf of the board of directors and everyone at Rochdale Hornets, we thank all our supporters, partners and sponsors.
Please stay safe, we will be back playing in front of you all before you know it.
Please note, there is a deadline of August 9.