7 Jul 2020
Sean Penkywicz re-signs for 2021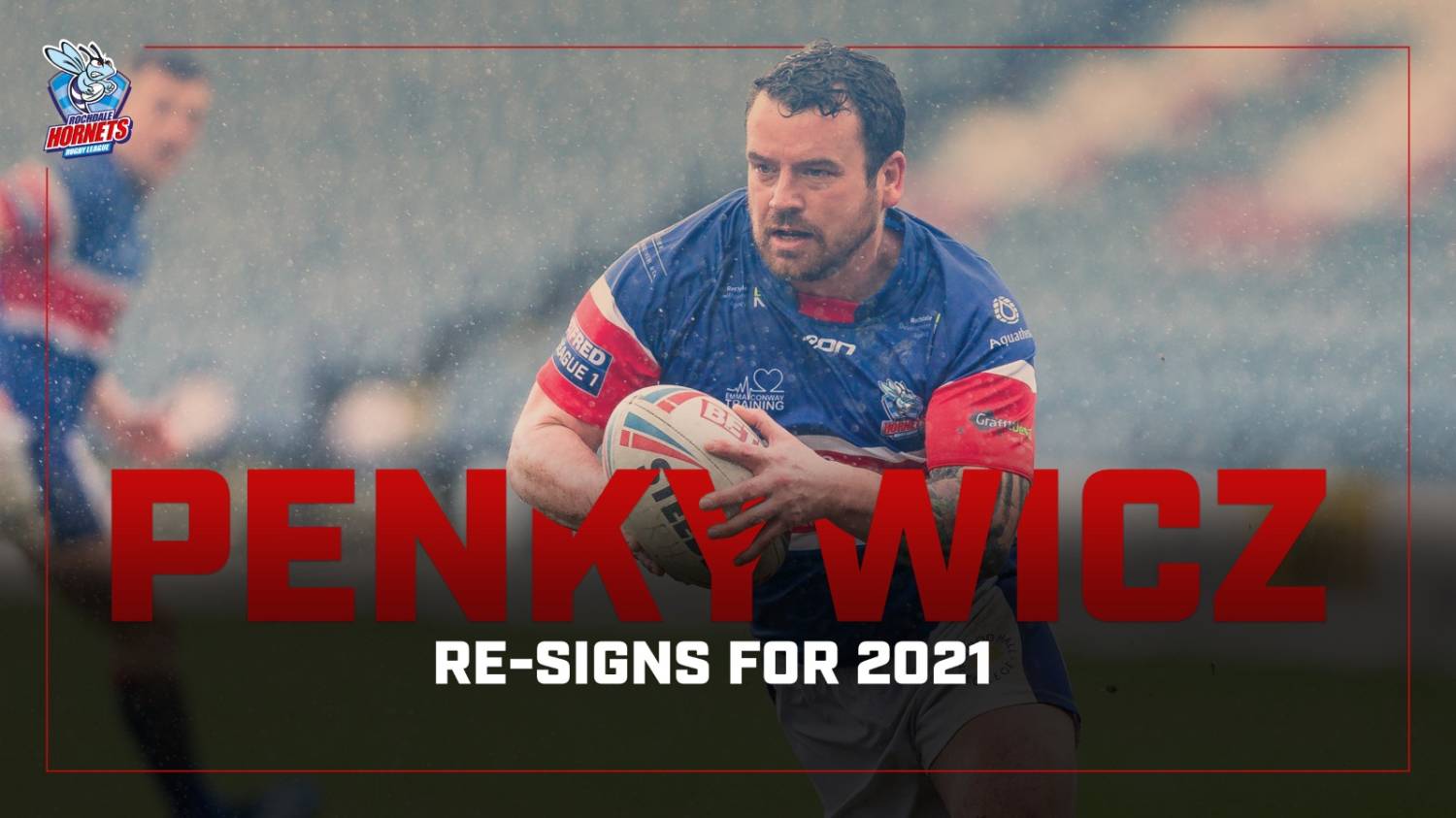 Captain Sean Penkywicz has signed a new deal with the club for the 2021 season.
Penkywicz, 38, joined the Hornets for the 2020 season on a one-year deal, and has agreed to extend his contract for the 2021 campaign.

The former Toronto and Leigh hooker scored in the first friendly against Widnes Vikings in pre-season, and will continue to be an important part of the squad.
"I'm made up to sign on for another year," said Penkywicz.
"Obviously this season didn't really get started for us all, and I didn't want to finish off under those circumstances.
"I want to say thanks to Matt Calland and the board and hopefully we can have a successful season once we get started back up."
On the latest deal, head coach Calland added: "Sean is a proven match winner and always leads by example on the pitch.
"He reads the game really well and he's coming to the twilight of his career now and I'm really excited he's decided to play on for another season."