6 May 2020
HORNETS LAUNCH ONLINE AUCTION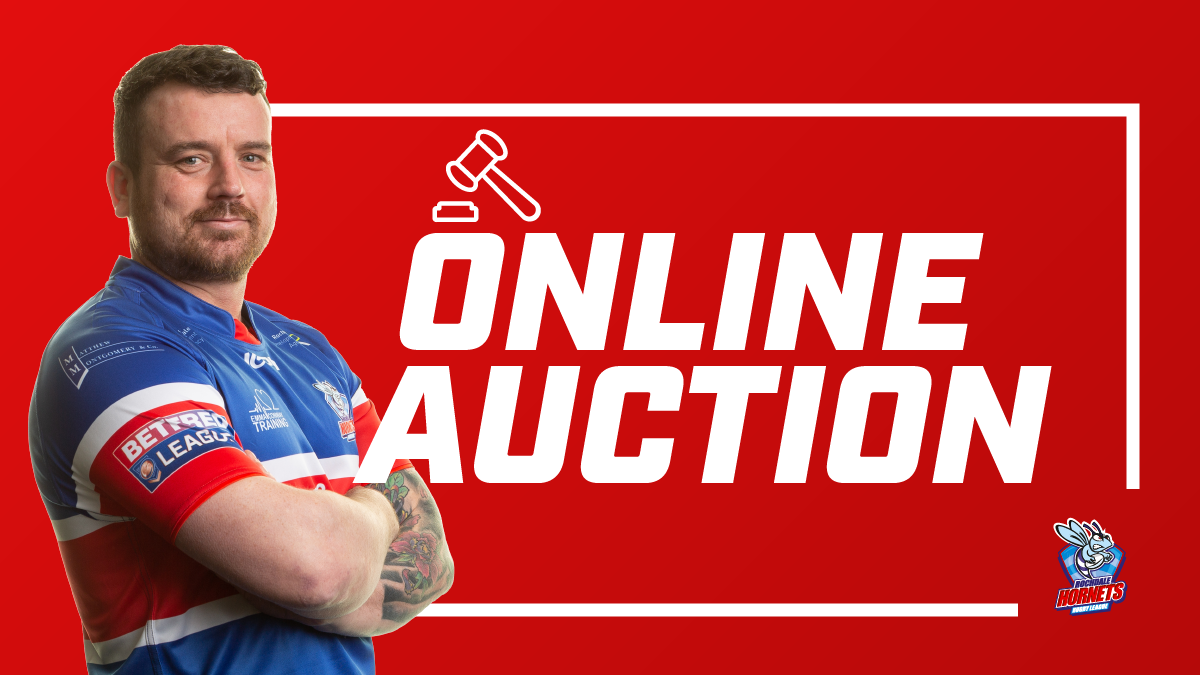 New online auction to support the Club and Hornet's Foundation.
In partnership with Superstars auctions, we are pleased to launch a new platform for fans to engage with the club and help raise valuable funds for the club and Hornets Foundation. Directors, staff, Matt Calland and the players have all come together to create a number of once-in-a-lifetime opportunities for supporters to enjoy.

Hornets head coach Matt Calland said: "It's a tough time for everyone at the moment, and whilst we are all missing the game tremendously, hopefully this serves as a welcome distraction and something to look forward to. Myself and players are pleased to help in any way we can, and after discussions among the first-team and staff we are pleased to provide some really special experiences that supporters can bid for. It's really great to be part of something proactive and that's exactly how the club is tackling the current situation. So to help your club, please get you bid in and one lucky winner may be sitting with me on game day!"
This online auction is a superb way to get involved during these challenging times and you will find something for everyone.
All you need to do is register and bid on some fantastic auction lots. Post auction we will contact you for payment and arrange for your item to be delivered or experience booked. To make it easier for you, all payment methods are accepted.
Each auction lot is subject to specific terms and conditions, for more information please contact the club on info@hornetsrugbyleague.com
To start your bidding and to find out what's available, CLICK HERE.