25 Apr 2020
Getting to Know: Harriet Widdup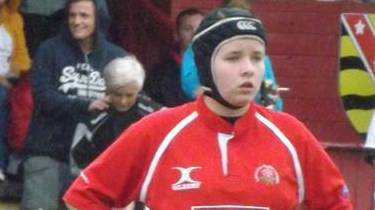 In this latest online feature, we get to know some of the players who feature for Rochdale Hornets Ladies. This time, we speak to Harriet Widdup.
How did you get into rugby?

"I watched my dad play and started at the age of six."
What attracted you to play at Hornets?
"I played for Hornets last season and love the team spirit."
Who inspired you to play rugby?
"Neil Cowie and Stuart Fielden."
Who do you support?
"Wigan Warriors."
Do you like any other sports ?
"I played football in college."
Favourite film?

"Any Star Wars films!"
Favourite artist/band?
"Lucy Spraggan."
Favourite TV series?
"Gogglebox and the first 48 hours."
Any interesting talents?
"I'm double jointed in my wrist!"
Last meal on earth?
"Stew and dumplings with chips."
Any other hobbies?
"I love playing on my Xbox."