18 Feb 2020
Services Day for Challenge Cup tie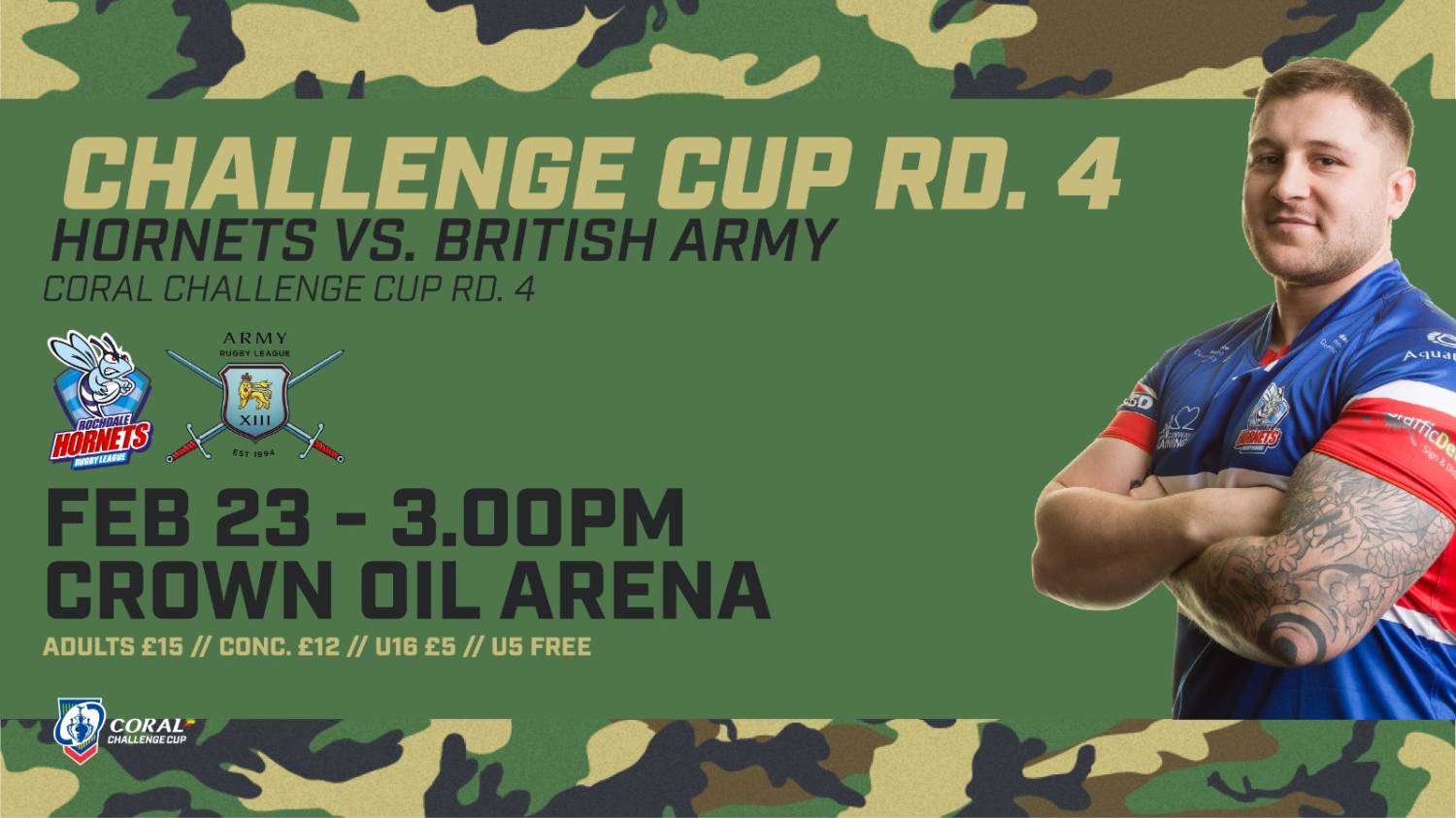 We are proud to present 'Services Day' this Sunday for the Coral Challenge Cup tie
Rochdale Hornets is proud to present 'Services Day' for this Sunday's Coral Challenge Cup tie against the British Army Rugby League.
The British Army enter the fourth round for the first time in their history, and will face Hornets at the Crown Oil Arena with a 3:00pm kick off.
Discounted tickets for just £5 can be purchased by anyone with an armed or emergency service ID, as well as discounted dining of just £100 for a table of four at the Crown Oil Arena, which includes a two-course meal.
"It's a privilege to play the British Army in the Challenge Cup and we're relishing the opportunity to play against them at the Crown Oil Arena," said Rochdale Hornets CEO Steve Kerr.
"We can't think of a better way to respect the work of the Army and emergency services than to open the doors for all service men and women for as little as £5.
"We've always been a family club and we're very focused on building a club the community can be proud of. Sunday will be bouncing in the stands and I hope everyone gets behind the two teams to show their support."
Tickets are available on the day or from the club shop until Friday, 10:00am-4:00pm.
Contact info@hornetsrugbyleague.com or call 01706648004 for more information.
Full price tickets are:
£15 Adults
£12 Concessions
£5 Under 16s
Free for Under 5s