6 Feb 2020
Rochdale Hornets and Toronto agree new partnership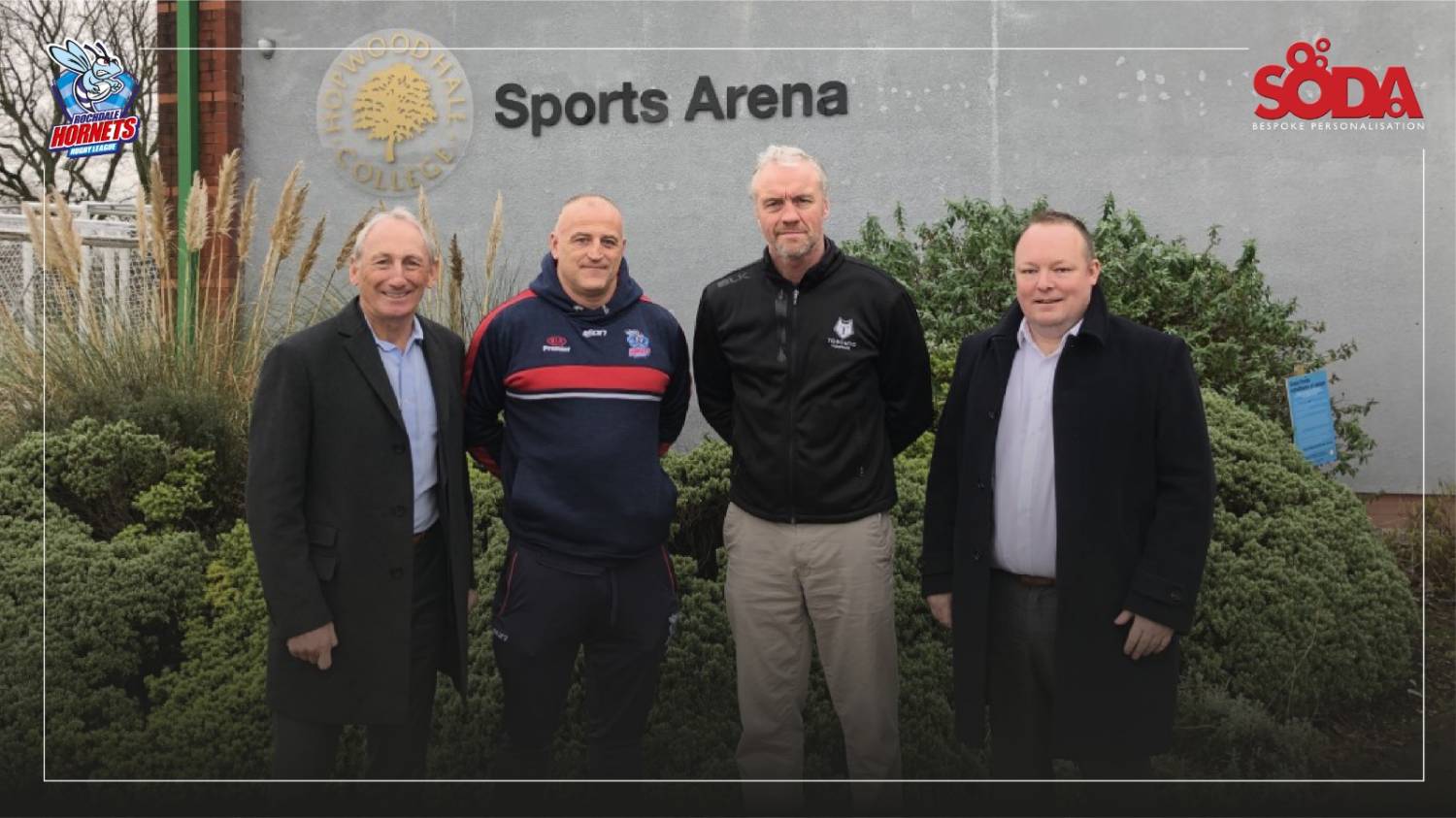 Rochdale Hornets and Toronto have agreed a new partnership for 2020
Rochdale Hornets have agreed a partnership with Super League side Toronto Wolfpack.
An arrangement that allows players to be registered with both squads, the deal will provide players from the two clubs an opportunity to perform in competitive environments with a view to further developing them to the benefit of all parties involved.
Toronto Wolfpack Head Coach Brian McDermott spoke positively about the agreement with Rochdale:
"Whilst we have a small squad this gives us the opportunity to keep our players match fit through our partnership with Rochdale.
"There is much more to the relationship than this with our sharing of our facilities at Hopwood Hall College and the exciting potential future player development pathways across both clubs."
All player movement will require agreement by both Head Coaches, with each Club providing ongoing assistance and information sharing in all aspects of performance including coaching, sports science and medical support.
Both Toronto and Rochdale train at Hopwood Hall College and this agreement will also create a pathway for students to follow their passion for sport into an elite-level system. The deal will also offer recurring opportunities to join forces at a community level to assist the growth of Rugby League both nationally and internationally.
As well as an on-field history between the two clubs, head coaches Matt Calland and Brian McDermott also have connections reaching back to their playing days. The two played together at Bradford Bulls from 1995 to 1998 and will now work together once more as a result of this agreement. Matt added:
"The chance to link up with Toronto is just an offer we can't refuse. I already have a great relationship with Brian from our playing days at Bradford, and this is a very exciting time for Rochdale Hornets. We have already trained with them twice, which is great for my team. It is also great for Hopwood Hall rugby academy for the students to be rubbing shoulders with the likes of Sonny Bill Williams, Jon Wilkin and the whole side is like a dream come true."
This partnership will also create a unique player pathway for the young players of Rochdale and the wider community. Hopwood Hall, Rochdale and Toronto working together will give the opportunity for young players to progress through every level in first class facilities from Rochdale Hornets RFL Cat 3 team, coached by Calland, to League 1 and Super League.
The agreement will also see the sides grow off the field in terms of coaching, with the backroom staff of both teams working together to deliver the best training sessions for players, including sports science and medical support.
The two clubs are also committed to working together in engaging people with the sport, and with the great work from Rochdale Foundation alongside Toronto's high profile in the world of sport, it's a partnership that will grow the sport and community engagement in the area and deliver great rugby league experiences.