9 May 2022
Hornets Ladies 6-32 Halifax Panthers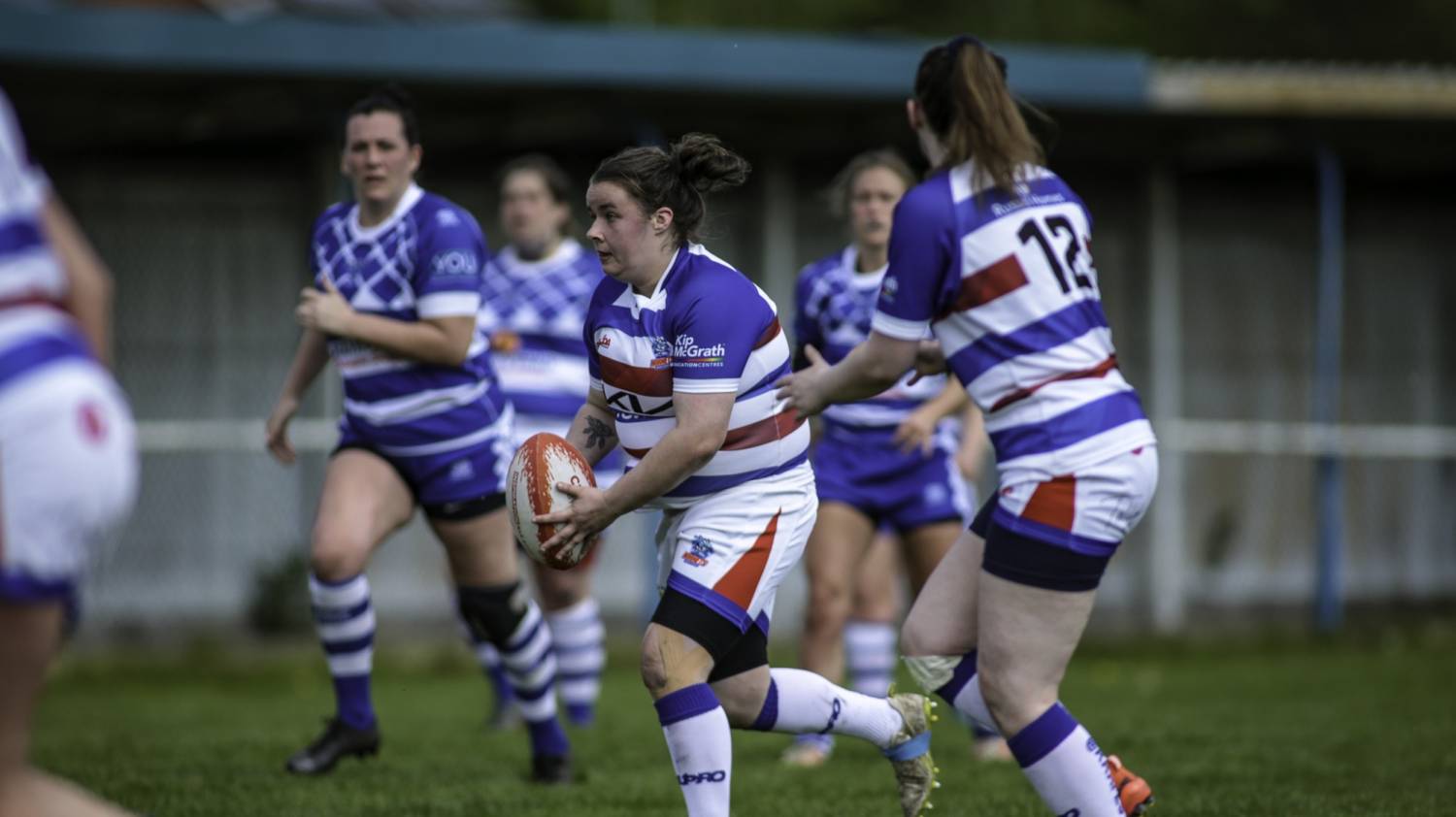 In their second outing of 2022, Rochdale Hornets Ladies faced an uncompromising Halifax Panthers team at Mayfield Sports Centre.
With players missing due to injury, and prior commitments, Hornets were only able to field 13 against the 17 of Halifax.
However, there's a new energy amongst this latest Hornets side and they entered the contest full of belief.
Straight from the off it was clear that Halifax would play a simple, tough, brand of rugby.
The contest was dominated by defiant defence from both sides.
After early scores for Halifax, Hornets steadied the ship.
Harriet Widdop again leading from the front with a huge defensive effort repeatedly rocking back some much bigger players.
Captain, for the day, Sam Plant was all over the pitch - a pillar of this emerging ladies side and a consistent performer for Hornets, always there to take the hard carries.
At half time, after a very evenly-matched 40 minutes of rugby league, the game was poised at 0-12 and still well within the grasp of Hornets.
At 55 minutes second row Sam Brazier received a kick on her own 20-metre line and beat almost the whole Halifax team in a jinking run that took her 80 meters, and under the posts for a Hornets score.
Harriet Widdop converted to make the score 6-18. By this time, Hornets had played almost three quarters of the game, without interchanges, in 20 degree heat and began to tire.
Outstanding efforts in defence on the right from Chloe Mansell, Steph Hillen, and Harriet Jackson had kept a lively Halifax edge largely quiet but as Hornets ran out of gas they lost a player to injury and gaps began to open.
At full time the score read 6-32, a score unreflective of how close the two groups of players were matched.
A special mention goes to players Morgan Pearson, Steph Hillen, and Claire Sutcliffe. Morgan at just 16 Is a real star of the future; she was involved in every set and despite getting some rough treatment from the Halifax ladies she showed resilience far beyond her years.
Steph in her first game for many years showed some classy touches and an epic work rate whilst Claire Sutcliffe, in her first game for Hornets, pulled off some incredible try-saving tackles.
Hornets lineup: Claire Sutcliffe, Millie Harris, Jaymie Hampton-Phow, Chloe Mansell, Stacey Howarth, Harrier Widdop, Steph Hillen, Sharon Pearson, Morgan Pearson, Tammy Murphy, Sam Plant (C), Sam Brazier, Harriet Jackson.
If you want to get involved in the exciting, new, Hornets Ladies side or know someone who might, then get down to Mayfield Sports Centre on Tuesdays between 7-8pm where Coach Hobbo - and the girls - will welcome you.