17 Jan 2022
All Hornets membership event to take place on January 29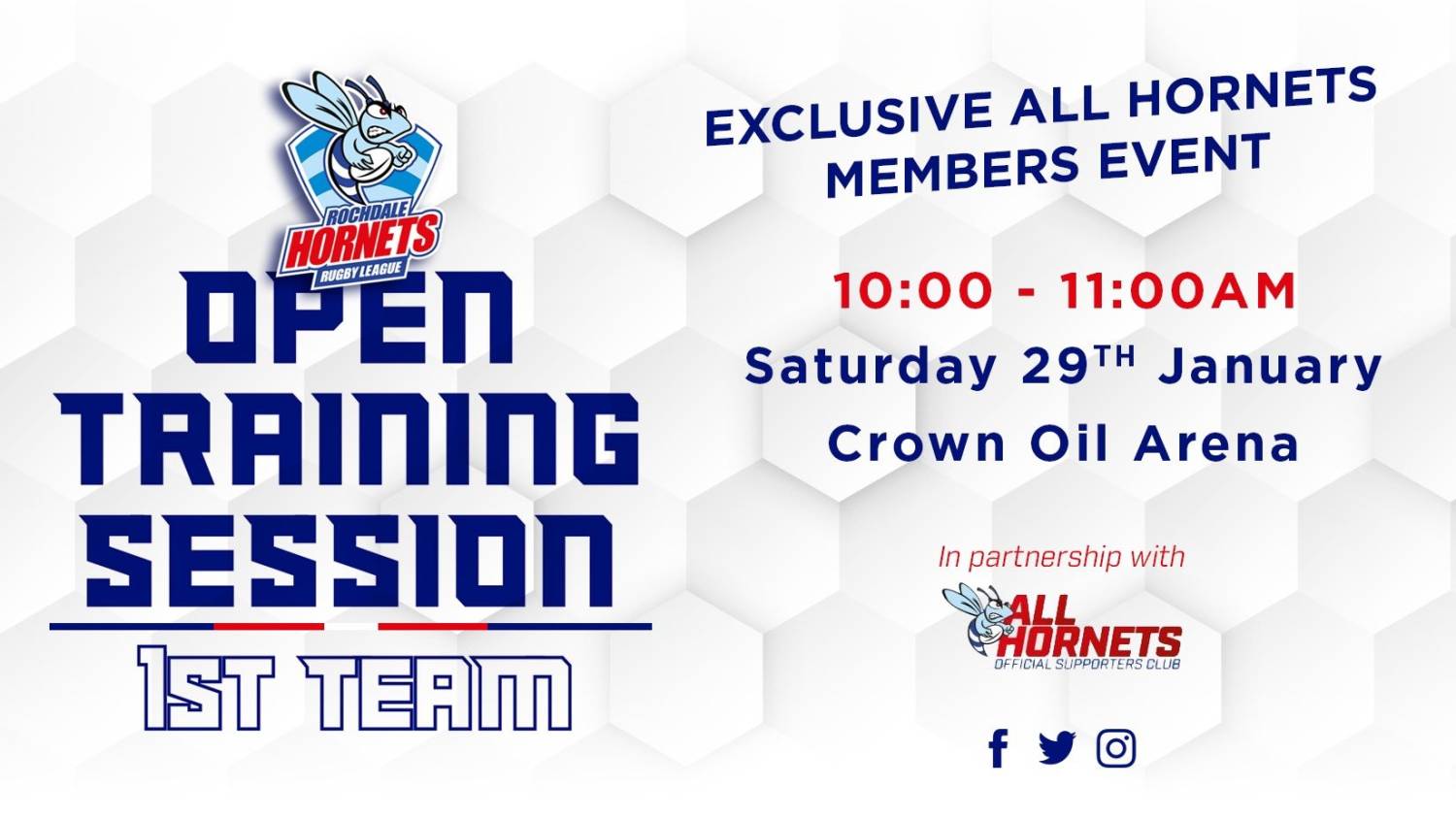 Rochdale Hornets is delighted to announce an exclusive event in partnership with All Hornets Supporters Association.
Members of All Hornets will get the chance to have their first look at the 2022 squad, in an open training session at the Crown Oil Arena.

The off-season has seen plenty of new arrivals with the likes of Gregg McNally and Cobi Green joining the club, as well as several other exciting talents.
Former Championship coach of the year, Gary Thornton, has also been brought in as assistant coach to Matt Calland.
As a result, it's a great chance to see how Hornets will shape up this season while also giving you the opportunity to mix with fellow supporters.
The session will run from 10:00-11:00 on Saturday 29 January, as the players prepare for our Challenge Cup opener against Midlands Hurricanes the following day (tickets available here).
Please note that all attendees will have their memberships checked upon entry so non-members will not be able to enter the stadium.
For details on how to join All Hornets for the 2022 season, click here.