15 Dec 2021
Hornets sign front-row Ben Metcalfe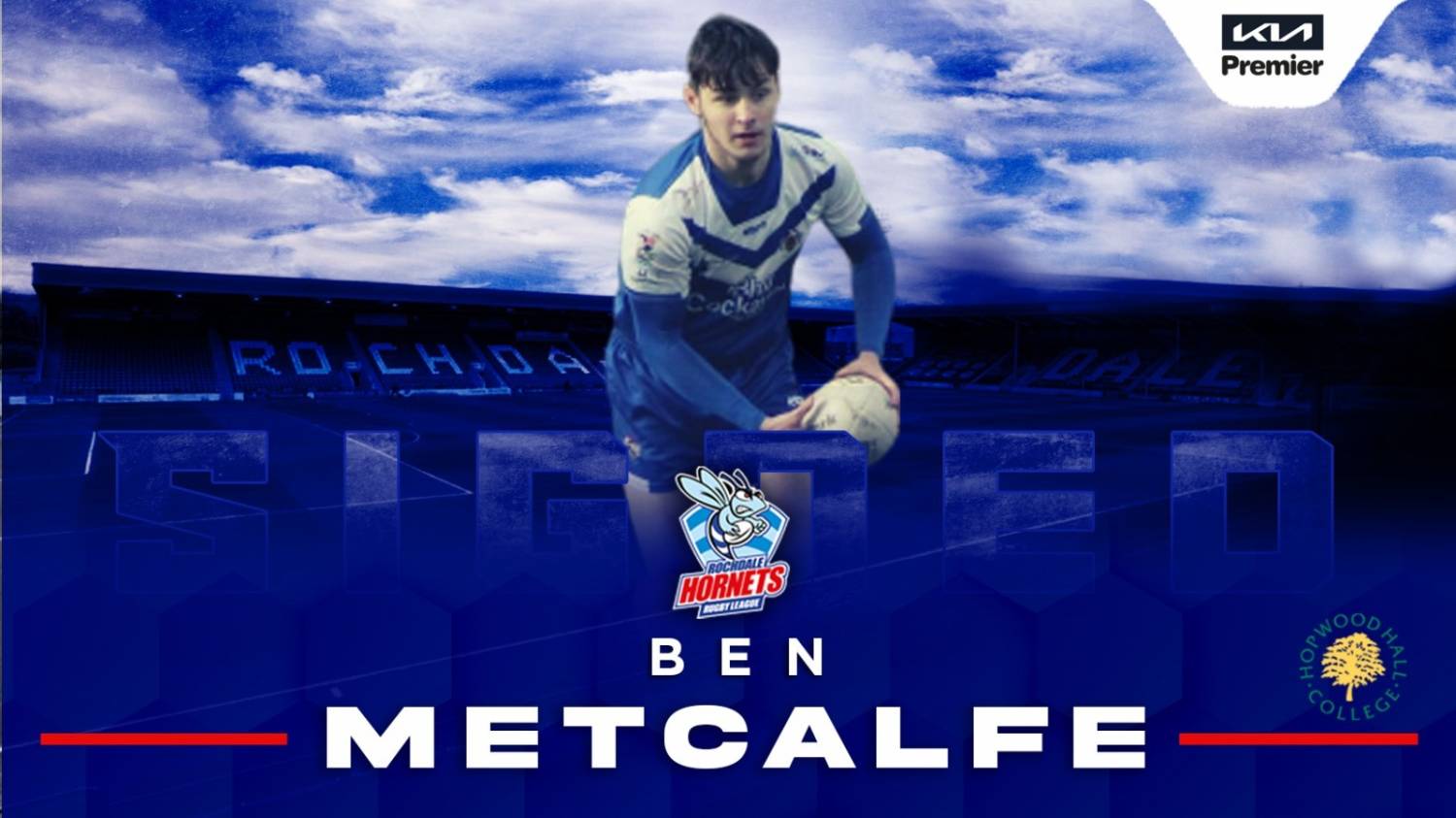 Rochdale Hornets is proud to announce the signing of Ben Metcalfe for the 2022 season.
The front-row forward joins on a dual registration with Rochdale Mayfield ARLFC, who continue to do outstanding work in the amateur game.

Metcalfe also represents Hopwood Hall College, where he has worked with Hornets' head coach Matt Calland.
Calland is delighted to have the 16-year-old on board.
He said: "Ben is a really tough no-nonsense sort of player.
"He's only just started at college, but his effort and application have impressed me that much that I have invited him to train with the first team.
Calland concluded: "He is a credit to his local club - Rochdale Mayfield."
Metcalfe added: "I've been working really hard on my game so to be able to train with a club like Rochdale Hornets, at 16-years-old, is a real honour and an amazing achievement."
Squad announced so far: Fairclough, Bennion, Chase, Baker, Brearley, Tyrer, Fowden, Davies, McNally, Nixon, Forster, Aspey, Sheridan, Connaughton, Calland, Whur, Singleton, Green, Howe, Killan, Ashton, Penkywicz, Stewart, Parnaby, Metcalfe.
To sponsor Metcalfe in 2022, contact Steve.kerr@hornetsrugbyleague.com
Join us in 2022 with a season ticket for just £135 Adults, £110 Concessions, £20 Students and Juniors free.