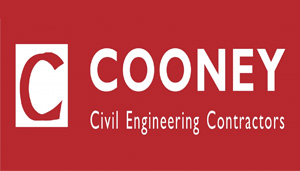 COONEY CIVIL ENGINEERS - OFFICIAL CLUB SPONSOR
The Albion Street firm were established in 1986 and have carried out work across the Greater Manchester area and beyond for organisations like Rochdale Council, Peel Holdings and Manchester Ship Canal Properties.
Carrying out a wide range of projects including highways work, traffic calming and bus stop improvements, Cooney Civil Engineering have been working to improve communities in the North West for over 30 years.
James Cooney, managing director of Cooney Civil Engineering Contractors said: "We at J. Cooney are delighted to sponsor our local team Rochdale Hornets this year. We have been based in Rochdale for the last 25 years and regard Rochdale as our home."
Hornets CEO Steve Kerr added: "I am absolutely delighted to welcome Cooney Civil Engineering Contractors as our main sponsor for 2019. I am excited to be working with another fantastic local business as we hope to come together to improve both Rochdale Hornets and the sport of rugby league for local people.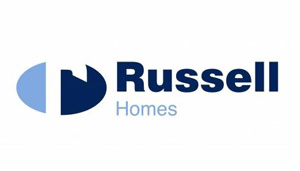 RUSSELL HOMES - OFFICIAL KIT SPONSOR
Housebuilder Russell Homes is to sponsor Rochdale Hornets in a deal that will span the next two years. Funding will be used to support the Rochdale Hornets Sporting Foundation's Rugby activities in schools and in the community.
The partnership will see joint working in the boroughs schools with Russell Homes providing educational sessions to deliver vital building site safety information so prevent young people accessing and trespassing on sites.
Andrew Russell, director of Russell Homes and a former rugby player himself, said: "Local clubs like Hornets play a major part in the community, bringing people together, fostering a sense of pride, and helping to inspire young people to be more active and enjoy getting involved with sport.
"With this sponsorship we are pledging our support for those aims and we look forward to getting out there and helping the club work with the community over the next couple of years."
Russell Homes has a number of developments in the Rochdale area including Cedar Gardens at Claybank Avenue in Heywood, Greenbooth Village at Norden and, in the new year, Stubley Meadows at Littleborough.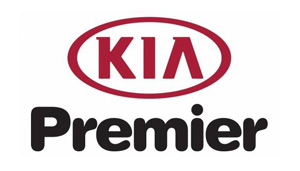 KIA PREMIER - OFFICIAL KIT SPONSOR
Paul Ashcroft and his KIA sales team are available to demonstrate the exciting new KIA range, as well as our extensive used car selection. Our KIA service advisors will help you to maintain your KIA to the highest standards, and we offer free collection and delivery for servicing throughout the north west. All our experienced sales team are Motability accredited to provide the best advise and care, If you have any specific requirements just let us know. We're open 7 days a week.
Steve Kerr, Chief Executive of the Rochdale Hornets said of the partnership: "Fantastic to have our longest sponsor of 5 years, always driving the best out of Rochdale. An honour to continue the partnership."
Stuart Collinson, Business Specialist at Premier Kia said of the partnership: "We're delighted to work with Rochdale Hornets again for the 2019 season. Hornets are doing some great work in the community and we are more than happy to help with that.We are looking forward to some great matchup's in what looks to be a competitive Championship this season. We will work with the club to see what we can do to add to the matchday experience! The visits of newly promoted York City Knights and Bradford Bulls look to be highlights, as well as Halifax and the return of the Toronto Wolfpack after our close run game at home last season!"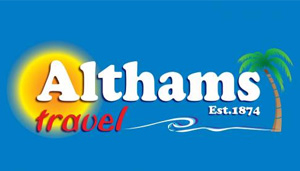 ALTHAMS TRAVEL - OFFICIAL TRAVEL PARTNER
The Burnley based travel agents have over 30 locations across the North of England, including local branches in Littleborough, Todmorden, Bury and Ramsbottom.
Established in 1874, Althams grew into a household name, serving the community for over 144 years and has been named 'Best Large Agency' North West England & North Wales nine out of the last 11 years, including in 2018 at the Agent Achievement Awards.
With trips to both Toulouse and Toronto on the agenda in 2019, supporters are urged to support the businesses that support Rochdale Hornets by booking with Althams.
Anyone wishing to travel, book a business trip or make holiday arrangements should simply contact Althams on 01282 446 680 or email business.travel@althams.co.uk referencing 'Rochdale Hornets' and let their experienced team look after all your travel requirements.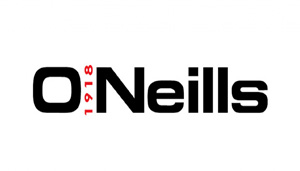 O'NEILLS - OFFICIAL KIT PROVIDER
O'Neills was founded in 1918 as a manufacturer of Gaelic Footballs and it is now the largest Sportswear manufacturing Company in Ireland.
O'Neills are a 100% Irish owned Company, proud of our Irish heritage, employing over 700 people in Ireland.
Our aim is to produce high quality garments suitable for all Sporting and Leisure activities. We customise garments in our Embroidery and Print Departments to satisfy demand for Crests, Logos, Sponsorship etc. In addition we also offer a large range of core stock colours, which can be ordered and customised with Club and Sponsors Crests etc.
In 2019 we are continuing our partnership with Rochdale Horents to bring you two very classy Home and Away Kits. To Purchase your kit and custome Hornets gear head down to the stadium store or visit the Team Store online.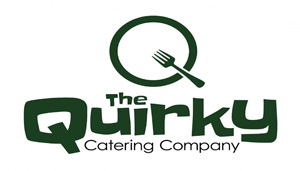 FLYING HORSE & QUIRKY KITCHEN CO.
The Flying Horse Hotel is a modern yet traditional hotel with a lively public house and a function room for up to 200 people. Traditional home made meals are served daily from the kitchen, and the Flying Horse has been included in the Good Beer Guide since 2002, serving a large range of cask ales, ciders and largers.
Sporting events are shown on the 5 TV's throughout the pub, which is also regarded as a premier live music venue with 4 nights of live entertainment every week.
The Flying Horse is also home to the Quirky Kitchen, a family owned business specialising in high quality bespoke catering for any occasion. The team at Quirky Kitchen currently work closely with the Rugby Club providing the catering for match day hospitality as well as at events for the club throughout the year.
The Flying Horse is the offical Hornets supporters Pub.