18 Oct 2021
Luke Fowden signs for 2022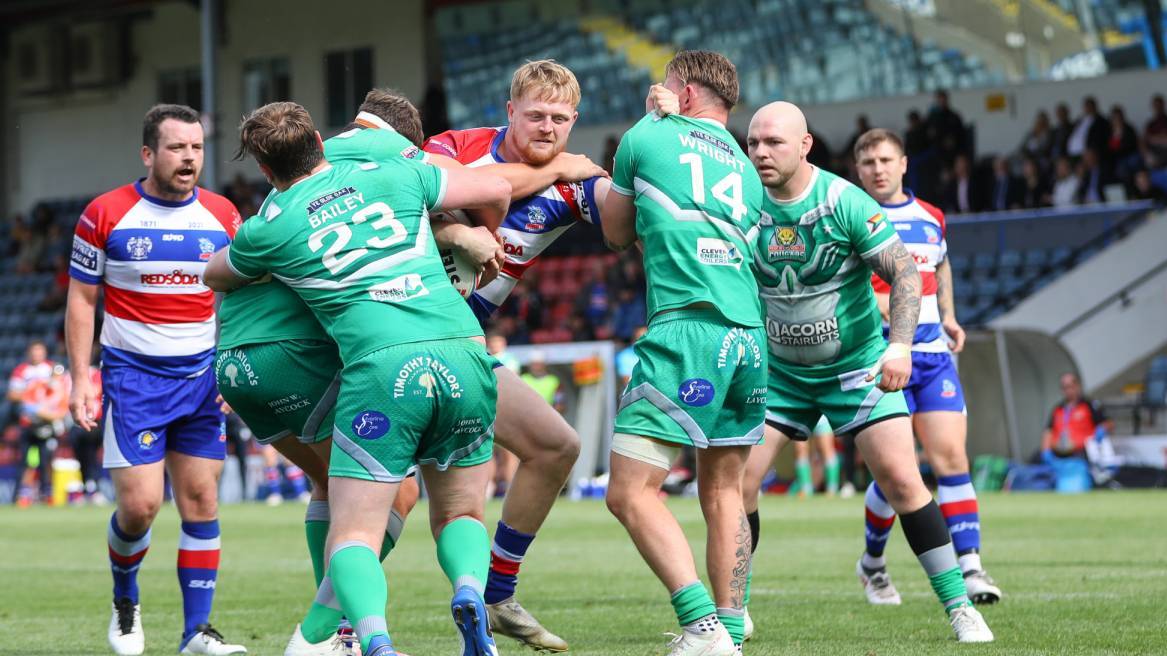 Rochdale Hornets can confirm the re-signing of Luke Fowden for the 2022 Betfred League 1 season.
Fowden is now the fourth player to re-sign for Hornets following Rangi Chase, Zac Baker and Paul Brearley, who have all agreed new contracts for the 2022 season.
The strong forward originally joined the club in 2016, before returning in 2020 and having an impressive season in 2021.
Fowden is another strong example of the link between Rochdale Hornets and Rochdale Mayfield.
"I'm happy to be re-signing for Rochdale Hornets in 2022," said Fowden.
"I'm looking forward to getting going again and building on last season.
"We improved towards the end, so I think we need to take that into next season and push for promotion back to the Championship."
On the re-signing, head coach Matt Calland added: "Luke is another local lad having come through the ranks at Rochdale Mayfield, and then had a spell at Salford academy.
"Luke is a very strong ball carrier and knows where the try line is.
"I am hoping we can develop a bit more consistency to his game this season and look forward to working with him again in 2022."
Chairman Andy Mazey added: "Rochdale lads in Rochdale shirts has been something we've spoken about from day one at this club, so it's great to secure another of our talented local players committing for 2022, but more importantly wanting to build on the progress he made this year.
"This lad will continue to develop and like the team and club in general right now, he is a work in progress with plenty ambition and potential."
The club also recently confirmed the permanent signing of talented youngster Cian Tyrer for the 2022 season.