13 Jul 2021
Rochdale Hornets extend Community Counts initiative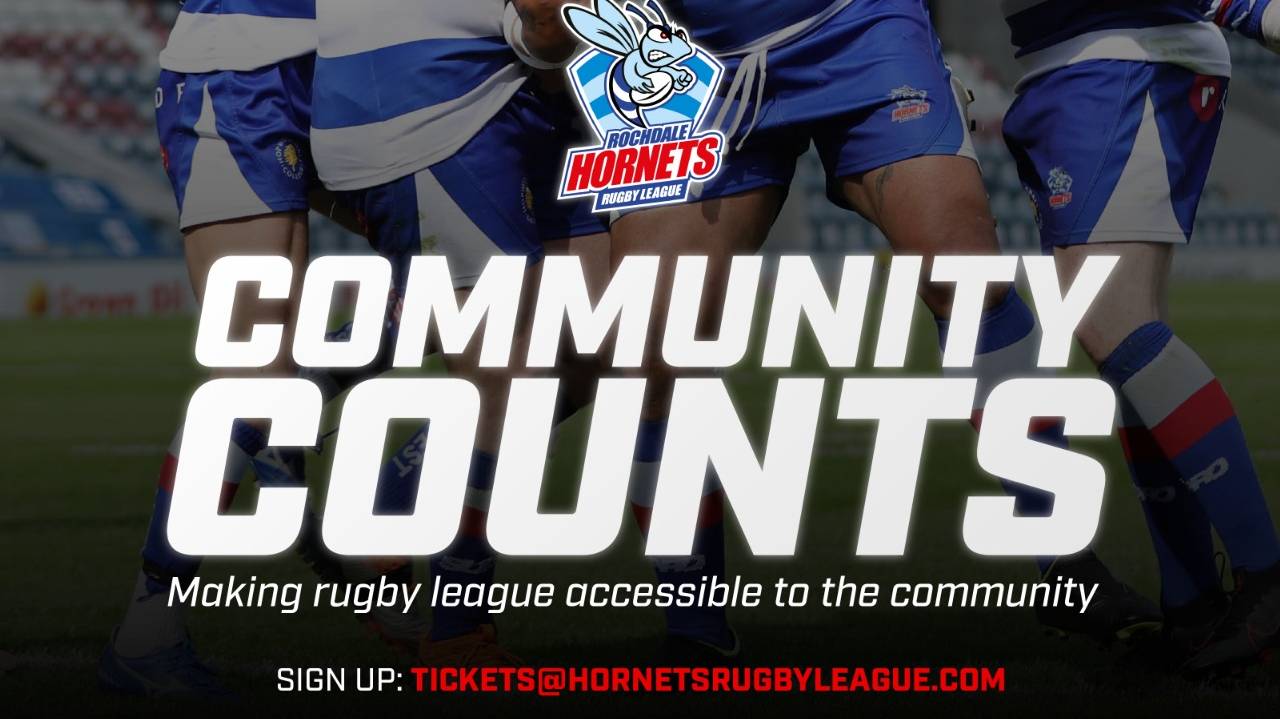 Rochdale Hornets is delighted to extend our Community Counts initiative, offering FREE tickets to ALL local sports clubs and schools across Rochdale.
Hornets saw bumper crowds return to the Crown Oil Arena with the return of spectators in July, with six local rugby league community clubs all enjoying the experience cheering Hornets to victory. Hornets, having beaten West Wales last weekend, are now on a run of three games unbeaten and plan to bring in even bigger crowds for the highly anticipated Workington Town clash on Sunday, July 25.

CEO Steve Kerr said: "We are delighted by the response from our rugby league community clubs who turned out in their numbers to support Hornets. It was great to see all the kids and families enjoying some fantastic rugby league. The atmosphere was great, the crowd was bigger than expected and the initiative really helped us build better relationship with our clubs.
"I'm a big believer that if something works really well then you should keep doing it. I'm therefore delighted to extend the community counts to all our rugby league community clubs and welcome local sports clubs and our schools to join the initiative. Our next two games are hugely exciting and we're aiming for more than 2000 people to be packed into the Crown Oil Arena."
The community counts initiative also sits alongside the £10 rugby league and kids go FREE offer for those not involved in grassroots sport, and Kerr is excited by the prospect of building a new audience, adding, "We've talked about becoming more relevant and that starts with giving people a reason to watch live rugby league.
"We have to make rugby league really affordable and show people what a great afternoon of entertainment we have in store. I can't think of a better place to be on a Sunday afternoon watching players like Fuifui Moimoi, Sean Penkywicz and Gavin Bennion. There's some really great incentives but more importantly it's a great experience."
Community clubs of any sport should email tickets@hornetsrugbyleague.com to sign up to the community counts initiative.