3 Aug 2020
Callum Ogden re-signs for 2021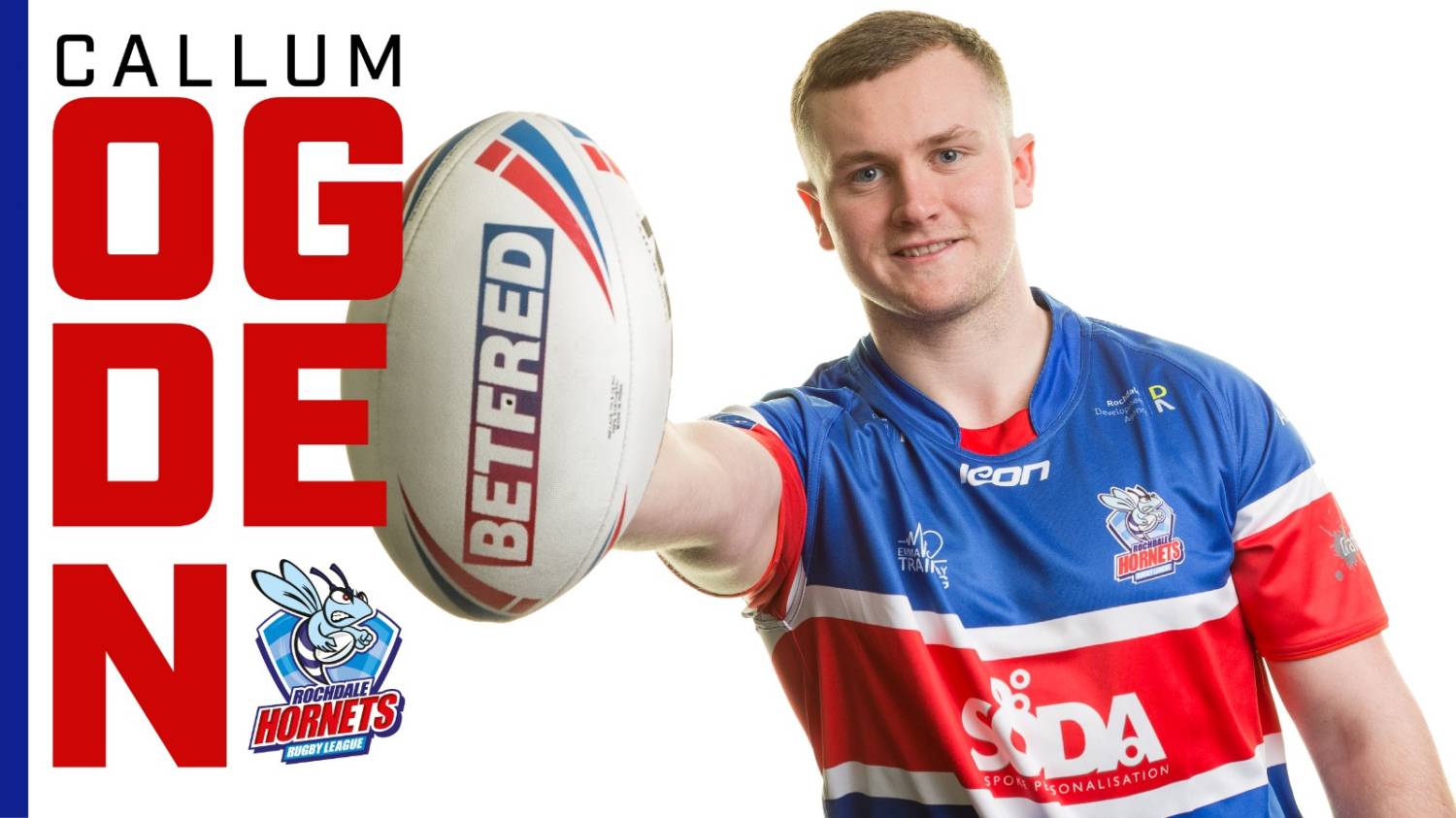 Callum Ogden becomes the latest player to re-sign for 2021
ROCHDALE Hornets is delighted to announce the re-signing of Callum Ogden for the 2021 season.
Ogden joined the club ahead of the 2020 League 1 season from Doncaster, and came through the successful junior set-up at Rochdale Mayfield before joining the Bradford Bulls academy.
"I'm over the moon to have signed another year for my hometown club again for the 2021 season," he said.
"Matt Calland and Andy Mazey are building something special at Rochdale and there is a massive buzz about the place!"
On the re-signing, head coach Matt Calland added: "Callum is a great, young talent. He has solid distribution and a precise kicking game.
"He is another local lad from the great Rochdale Mayfield club and I am delighted to have him on board for next season."