29 Jul 2020
Sheridan brothers re-sign for 2021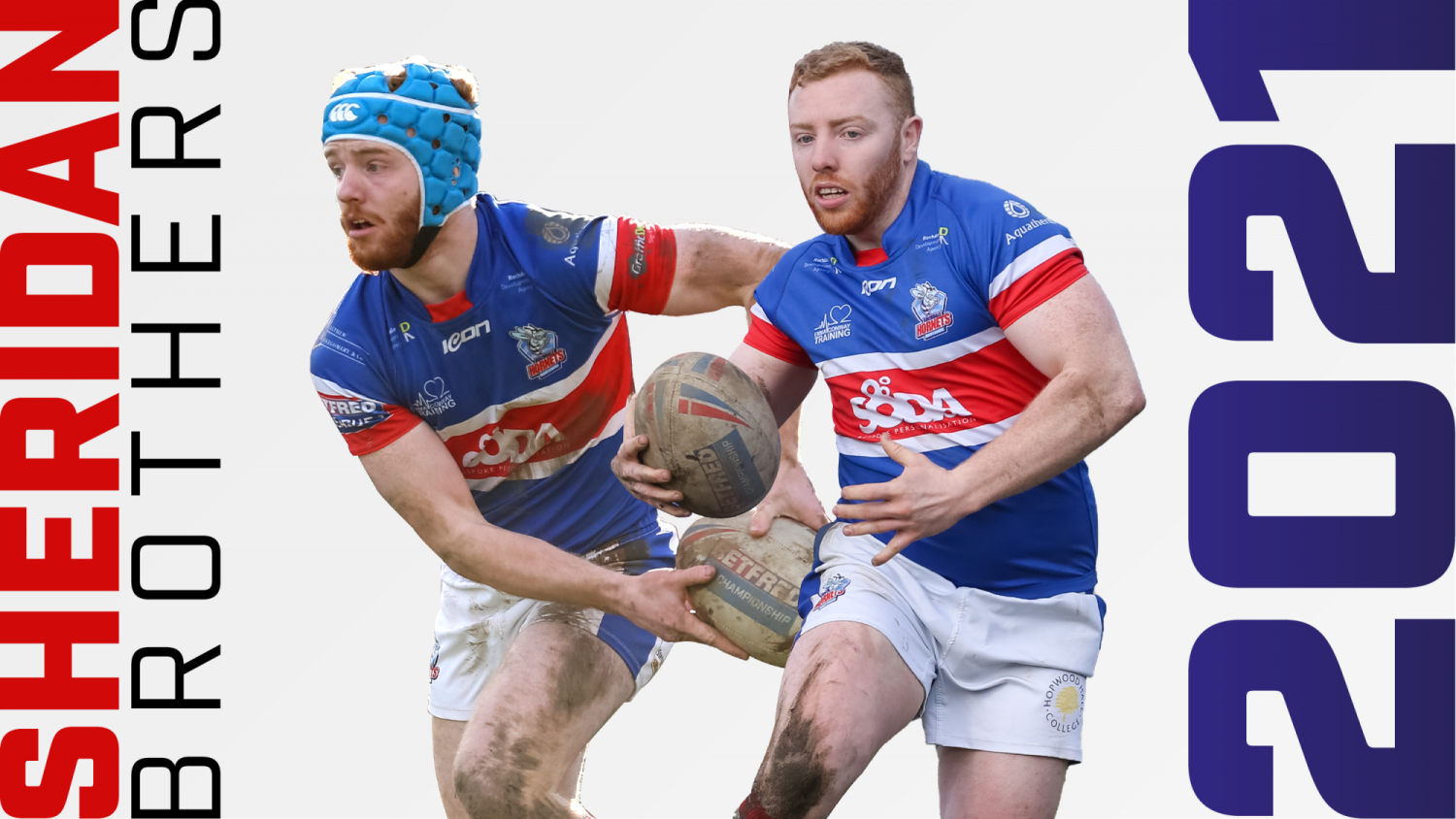 Lewis and Declan Sheridan have re-signed with the club for 2021
Rochdale Hornets is delighted to announce that brothers Lewis and Declan Sheridan have re-signed with the club for the 2021 season.
Lewis Sheridan, 26, joined the club from Rochdale Mayfield during the 2019 season, making 11 appearances and scoring two tries. He scored three tries in four games in 2020, as well as a try in the Law Cup against Oldham in pre-season.
"I'm really happy to get the contract sorted and can start to look forward to next season," said Lewis Sheridan.
"It was a really easy decision with Matt Calland being the coach and Andy Mazey and the board being involved and how they're taking the club forward.
"It's really exciting to be a part of and hopefully I can do my part on the pitch to help out."
Declan Sheridan, 23, joined for the 2020 season and featured in all four fixtures from the bench.
"I'm buzzing to re-sign for my hometown club, especially with the direction the club is going in," he said.
"I'm sure it will be a successful year under Matt in 2021."
On the re-signings, Calland added: "It's great to have the Sheridan brothers signed up for the 2021 season.
"They are two local lads whose best rugby is in front of them both. They will benefit from a big pre-season and I look forward to working with them again next season."