1 May 2020
Club to host Webinar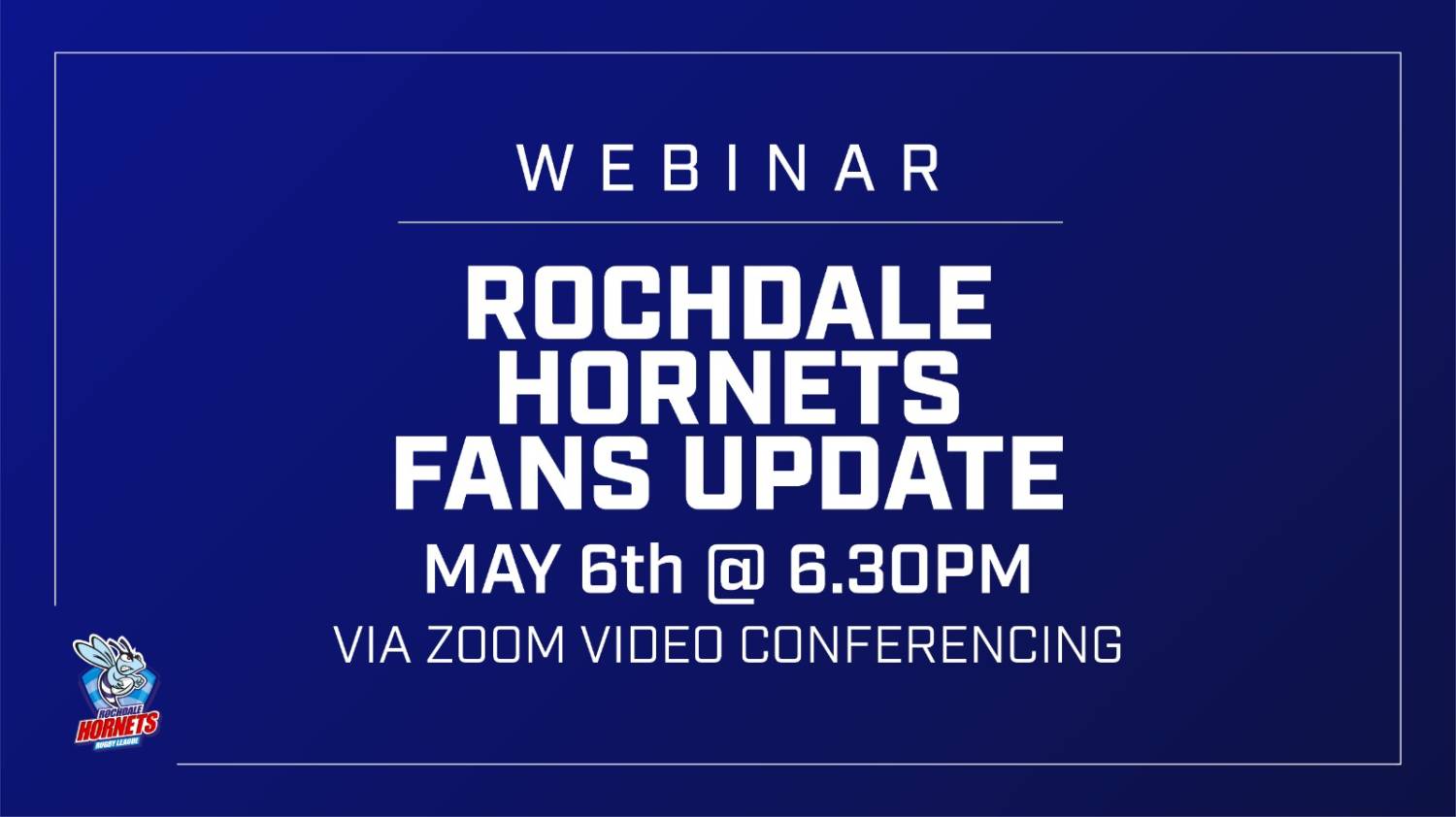 Rochdale Hornets are pleased to bring you a club update via a webinar on May 6th at 6.30pm
The club are pleased bring you a club update via a webinar on May the 6th at 6.30pm.
CEO Steve Kerr said: "Our fans and partners are the most important stakeholders of our club, and so it's vital we keep you all updated with club developments. Communication at a time when supporters have no rugby league to watch is hugely important, and the webinar is an innovative way of sharing information.
"There are a number of initiatives and developments the leadership team are excited to talk about, whilst it's important that we have an open and honest dialogue about how the present situation is affecting the club. Although the club are in good position, we need the continued support of our sponsors and fans before returning to playing rugby."
Supporters are encouraged to register free or watch the live broadcast on Facebook. Questions will be fielded from those registered through zoom as the panel plan to make it session as interactive as possible.
To register for the upcoming webinar, CLICK HERE.