13 Feb 2020
'Get over there and support the lads'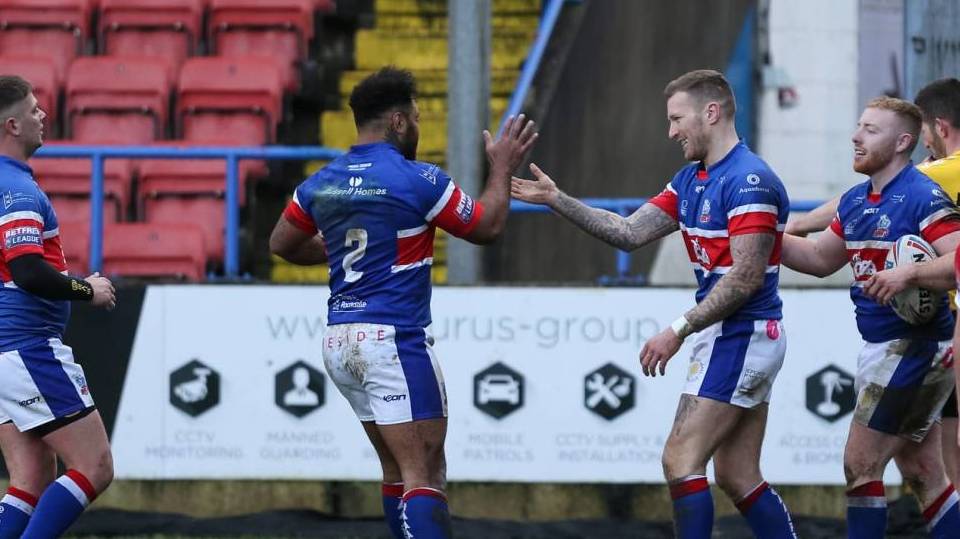 Dale Bloomfield previews the weekend's Challenge Cup tie against York Acorn.
There is no denying Dale Bloomfield is out to prove a point on his return to the Rochdale Hornets.
As one of the more senior heads available to head coach Matt Calland, he will be one of the names Matt calls on to bring a sense of stability on the field as well as off it.
He's eager to get started this Sunday, albeit in the unusual surroundings of the AJ Bell stadium in Salford rather than the Crown Oil Arena.
Speaking to the club website earlier today, he was quick to point out that playing away from home levels the field for their opponents on Sunday, York Acorn.
"As great as it will be to run out at a Super League stadium, it's not going to be the same as playing them at our own place. Hopefully, the fans can get behind us and make the relatively short trip over there and cheer us on."
As for how he's settling back into life in the famous old shirt, he said that he felt that he left under a bit of a cloud last time, and he's happy to get the chance to show the fans what they have been missing.
"I always felt I played my best rugby at Rochdale, and to get the chance to come back was something I leapt at.
"The training facilities we've got now are some of the best I've seen, and to be training alongside Super League players of the likes of Sonny Bill Williams and Gaz O'Brien as well as players who've performed in the NRL is really special."
Asked what he wants from the fans this weekend, that's simple.
"Get over there and support the lads. The winners get a home tie against the British Army, and I'd rather that was us than York. If we do win both games, We're looking potentially at a Super League opponent next, and that would be great for the club."
The game kicks off at the AJ Bell stadium at 3pm on Sunday, with cash only turnstiles.
Tickets are £15 for adults, £12 for concessions , £5 for under 16s and free for under 5s and are available from the club office (10-4 until Friday) or on the day with cash turnstiles.
Car parking is available on the day at £4.