9 May 2022
Rachel Hampton wins £1000 through NYCDA weekly draw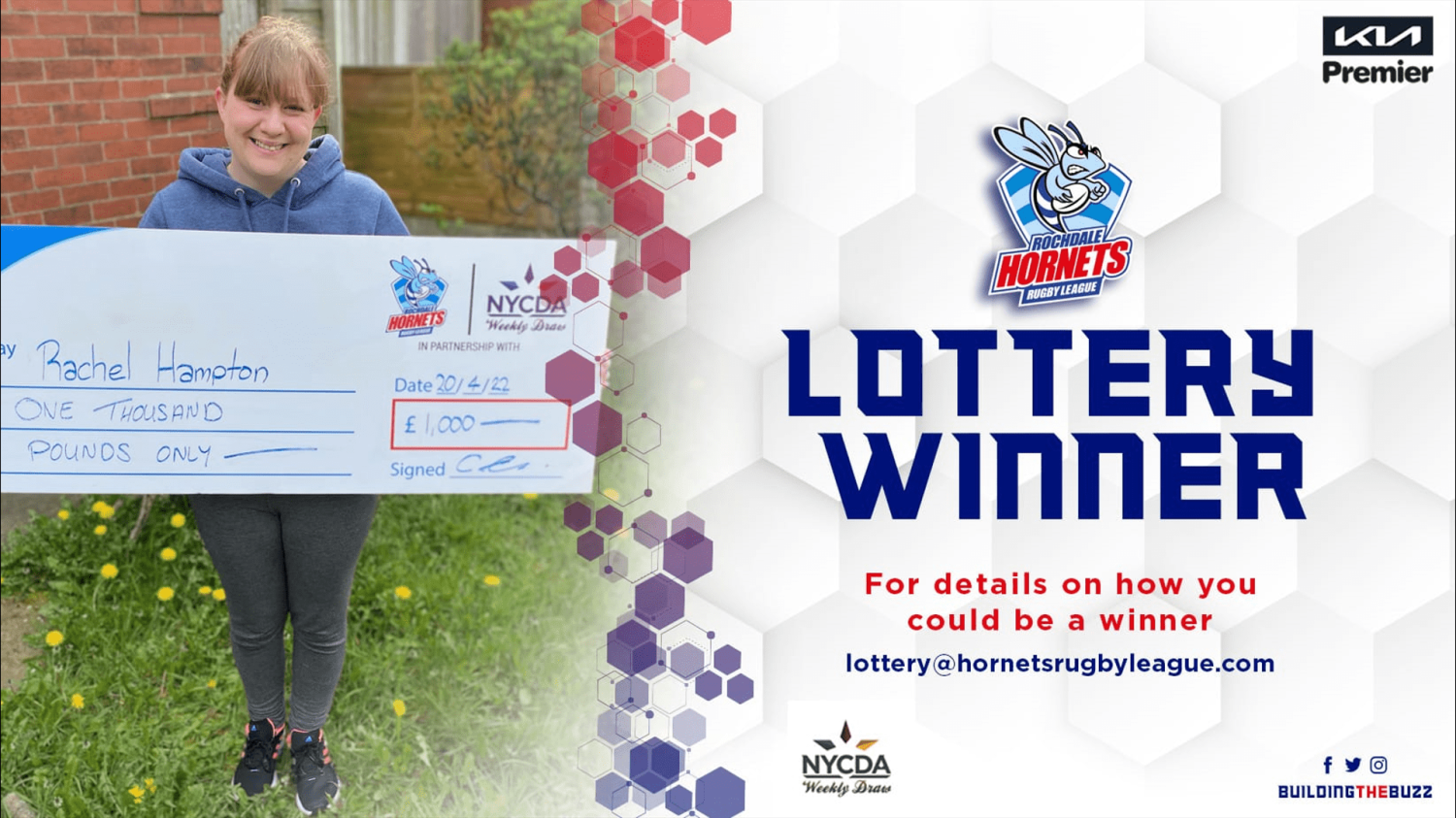 Join Now – win £1000 – this could be you!
Now we seem to be returning to some kind of normality, we have been able to get out and about to visit fans who have won big - as part of our weekly draw partnership with NYCDA. As part of this campaign, we are delighted to share the good news of our recent visit to see Rachel Hampton after her £1,000 win on the NYCDA Weekly Draw.
In April, we visited Rachel at her home to find out more about why she supports the Hornets in this way. Rachel confessed that despite being a proud Rochdalian, and part of a big rugby and Hornets family, she had not been to a game with them in a while. She was delighted to win and looks forward to using her winnings for a fantastic staycation, somewhere in the UK, when the weather improves. Rachel was delighted to learn more about the fantastic player development work the weekly draw partnership supports and loves the idea that local players can progress through the ranks into the first team - and represent their town.
All proceeds from the partnership go towards supporting the club's search to find the next generation of Hornets players via our player development programme across the borough of Rochdale and surrounding areas. The club aims to do this with a variety of exciting partnerships which include local primary and high schools, community rugby league clubs, and an official partnership with Hopwood Hall College
You too can be in with a chance to win £1000s in cash prizes every week, whilst helping support the Hornets and our growing player development programmes. For more information, including where the proceeds go, the latest prize winners, and how to join for as little as £1 per week via a monthly direct debit, please click here.